The response to Punzoné Organic Vodka has been nothing short of incredible, and the brand is taking the industry by storm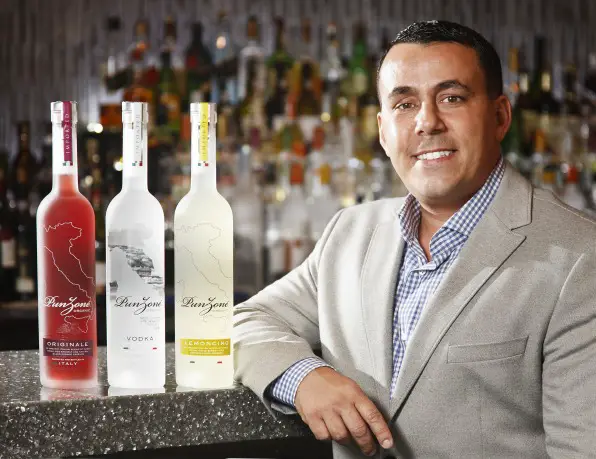 These days new brands are popping up all over.  And in today's world of technology and interaction, if you're not connected to your customer through social media, you're simply not on the cutting edge of communication.  And most of all, if you don't have a brand that strives to stand out from all the rest…you're doomed.
In a heavily populated ultra-premium vodka market…there might not seem like much you can do to stay ahead of the game for long term success and continued growth.  The prime ingredients must be: Vision BY the brand and consumer Excitement IN the brand.
Punzoné Organic Vodka from Italy are not only ultra-premium vodkas, but are also ultra-sophisticated and most of all, unique.
After an intriguing storied history of development, the bottles hit the shores of New York and New Jersey in 2012 with immediate success, and most recently expanding to Pennsylvania and Florida.  Punzoné is already in hundreds of serving and retail establishments, with more added constantly simply from the demand of consumer requests.  Punzoné has also recently become available at some online retailers to help satisfy consumer demand.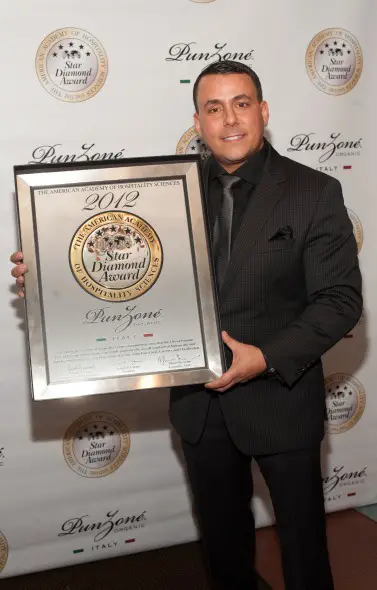 Founder and CEO Frank Guerrera is very proud of his accomplishments, and rightfully so.  It is a complex process to get USDA certification, however, Punzoné achieved that, and is one of the few vodkas certified by the European Union and United States Department of Agriculture.  In 2012, Punzoné was awarded the prestigious Five Star Diamond Award from The American Academy of Hospitality Sciences – the first ultra-premium vodka and organic product to receive this top honor. Punzoné is extremely proud to announce that they have been recognized in 2014 for the 3rd year in a row as the highest quality Vodka in the world.
Everyone the brand touches from those involved on the company end, to resellers and customers, have an incredible amount of infectious excitement that's causing Punzoné to explode in the market place.  Everywhere Punzoné is poured, people are simply blown away by the ingredients and care that has gone into creating such an enjoyable and unique drink.  During in-store tastings, record number of bottles of Punzoné are selling in just a few short hours.
At local events where they host tasting tables, Punzoné adds hundreds of people to their mailing list wanting to stay informed.  The people they meet become so excited, they are going to their favorite liquor store, bars and lounges and asking for the product to be carried.  Stores are placing orders for many cases simply based on their own enjoyment of the brand and belief in the people behind it.  In their first year, they've been carried in hundreds of establishments and sold thousands of cases – with a record high reorder rate among top selling brands.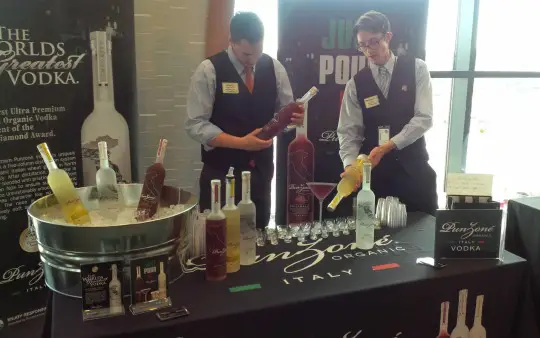 The increased health conscious women at a recent Hamptons nightlife event, embraced Punzoné Organic Vodka, in an effort to avoid typical sugary mixed drinks.  While woman don't always reach for vodka…they all raved about the Punzoné cocktails being served.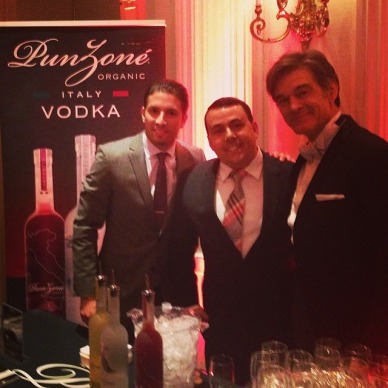 Punzoné has been present, poured and enjoyed at events with Elvis Duran of the Elvis Duran Show, Lulu & Lala from 92.3FM in NY, a Social Life Magazine event with Christie Brinkley, on The Jenny McCarthy Show, The Italian Tribune Columbus Day Awards Gala, Fashion Week events held in NYC and Philly, and was the exclusive vodka being poured at the 2013 Tony Awards Red Carpet VIP after party at the Plaza Hotel – just to name a few spots. The list is never-ending. Punzoné pourings and tastings are going on almost daily, as the excitement and demand of this beverage is growing at an astounding rate.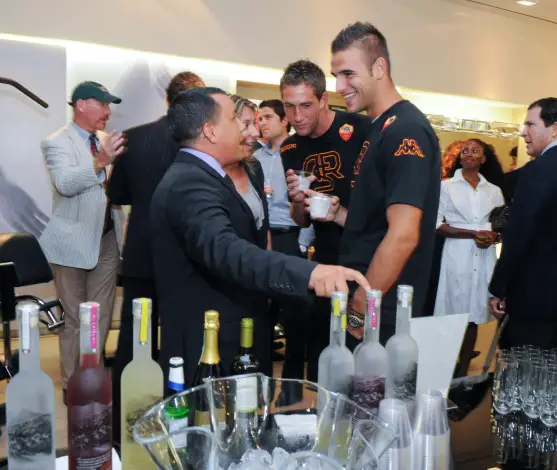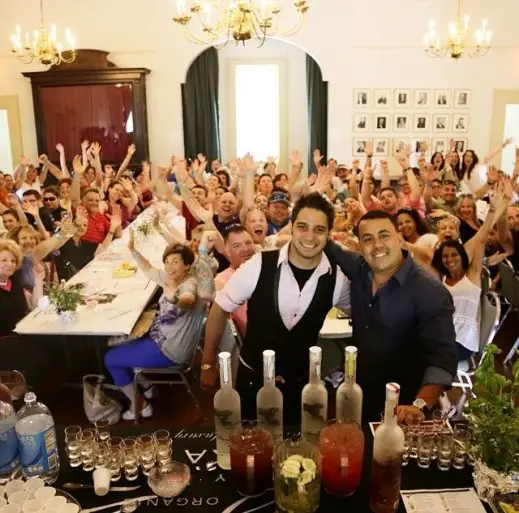 Simply put, Punzoné continues to grow every day with new people that love the brand.  Guerrera and the dedicated Punzoné team endlessly appear at events for people to taste it – networking to the point of consumers advocating for them, and having their favorite establishments reach out to carry it.  It might sound like a lot of work on their part, but once someone tries Punzoné for themselves, there is NO convincing necessary – they immediately have a new voice and advocate for the brand.
They've experienced a complete embrace by the Italian and Italian-American community as having an exceptional, Italian made vodka line which would have been previously unheard of.  Punzoné is destined to be an industry stand-out leader, and it took an unconventional, grassroots absolute belief in what they were doing, to position itself for mass appeal.
The key ingredient to the success of Punzoné will always be the 'Vision' of  Frank Guerrera that started it all.  The 'Vision' to be unique, dedicated, and committed to following the process every step of the way in delivering an exceptional product.  To recognize the importance of interacting with your customers – whether through social media or at various high profile events – with this, and the infectious consumer excitement surrounding the brand, Punzoné will continue to strive toward that goal to always be seen and to always be wanted.
Now, I am asking you, our Italia Living readers to help.  Try Punzoné for yourself and it will immediately become your favorite vodka.  Then, whenever you go out, ask for it!  If a restaurant or liquor store doesn't yet carry Punzoné – ask them too.  In fact, that establishment might even owe you one for bringing this exceptional drink to their attention and helping them boost their sales – as all who try Punzoné fall in love with this perfected vodka of Italy.
---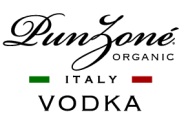 Be sure to visit their website for much more info: www.punzone.com
'Like' and follow their Facebook page to keep up on new selling retail locations, serving establishments, Tasting Events and more: www.facebook.com/PunzoneVodka
---