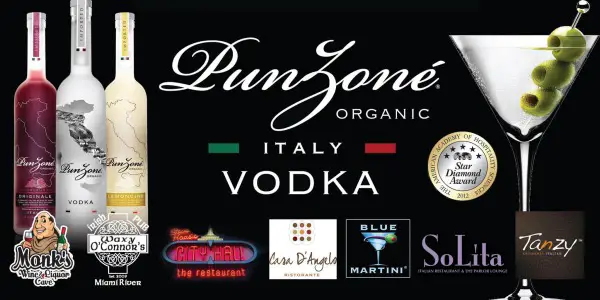 MAY 2013 –
Recently we introduced you to Punzoné Vodka. An exceptional organic vodka from Northwest Italy that also comes enjoyed in two outstanding blends. One featuring Sicilian lemon essence and white sangria from organic Chardonnay grapes grown in the Abruzzo region, and one with a blend of red sangria of the Sangiovese variety and natural blood orange essence sourced from the finest organic groves in Southern Italy.
While it has been primarily the Northeast of the United States that have had the privilege of enjoying the delight of Punzoné Vodka, now Floridians can have that pleasure as well!
Punzoné has recently launched in the South Florida region.  Visit their website and the Where To Find tab for available locations such as retailers and serving establishments.