An exceptional ultra-premium line of organic Vodka from Italy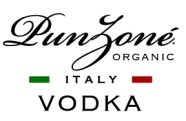 Italia Living is very excited to introduce you to our latest Featured Sponsor Punzoné. Frank Guerrera whose family has spanned generations from Italy to New York City, has created a collection of three ultra-premium vodka products – bottling his love of natural ingredients from Italy and sharing it with America.
The importance of quality, tradition and heritage is essential in today's market and Punzoné embodies these attributes like no other. Even the bottle itself is a work of art.
Currently, Punzoné is being served in bars, restaurants and clubs throughout New York and New Jersey and the products are available for retail sale throughout the metro area, in places such as Whole Foods, Corrado's Markets and other select retailers. It's also a popular drink in Manhattan's posh eateries Nello and Valbella.
Meet these three exceptionally unique and delightful creations: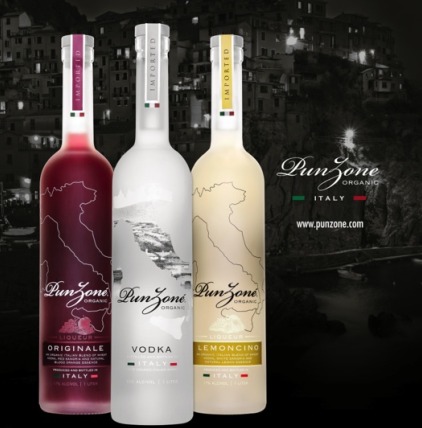 Ultra Premium Punzoné Vodka is uniquely crafted in a five-column distillation system from organic Italian wheat grown in North West Italy. After distillation, the vodka is precisely blended with pristine waters from the Italian Alps to ensure superior organic excellence.
Unmistakably smooth. Punzoné's Vodka has character like no other ever created. The nose is subtle, the taste distinctively soft and the finish cool and refreshing.
What makes this exceptional brand even more unique is the two wonderfully crafted vodka blends:
Punzoné Lemoncino is delicate blend of Punzoné Vodka refreshed with natural Sicilian lemon essence and white sangria from organic Chardonnay grapes grown in the Abruzzo region. The aromatic nose possesses a hint of lemon and once tasted the smoothness takes over. The finish is long and ends with a balanced feeling of all the flavors.
Tasting Note: Aromatic nose with hint of lemon, smooth taste, long finish balanced with all of the flavors. Best consumed on the rocks, shaken and chilled as a martini or as a shot.
Punzoné Originale is an exquisite fusion of its ultra-premium Vodka enlivened with a delectable blend of red sangria and natural blood orange essence. Crafted from organic red grapes of the Sangiovese variety, grown in the Abruzzo region from certified vineyards, it is blended with citrus sourced from the finest organic groves in Southern Italy, to achieve a natural experience.
Punzoné Originale is a family recipe that has been perfected and handcrafted for decades. It is crisp, sweet yet pungent and the freshness of the blood oranges, grown exclusively in the mild climate of Calabria, hits the tongue with an explosion of flavor.
Tasting Note: The taste finishes like a sweet red grape has just burst in your mouth and the juices coat your tongue. Best consumed on the rocks, shaken and chilled as a martini or as a shot.
Read an editorial about Punzoné in Brooklyn Industry magazine: Punch Drunk

Visit their website below for much more info, and be sure to click the 'Where To Find' tab to get your hands and taste buds on some of this bottled perfection of natural ingredients from Italy.
Salute!