Yes… it's not all about the beer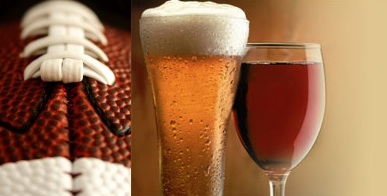 With the Super Bowl upon us, it's time to make sure your supply of beer is stocked, chilled and ready – but wine drinkers must not feel left out.  While football is synonymous with beer, there are plenty of wines that go quite well with football grub and your party as well – and certainly a wonderful selection beyond the traditional Italian wines.
Will you be serving up some shrimp, jambalaya or gumbo. White wine such as a good bottle of Pinot Grigio or Sauvignon Blanc pairs well with seafood and spicy dishes, as well as veggie trays.
A light sparkling Italian Prosecco is wonderful with cheese nachos and salty snacks like chips and pretzels.
Shiraz or Syrah works well with buffalo wings, burgers and pizza. While Shiraz originates from France, Australia has some of the best.
Is chili on your menu, then a nice Chianti is perfect to handle the mix of cheese, beans, meat and tomatoes.
If you're going with the basics of burgers, hotdogs or brats, then pair with an easy-going red wine's such as an Argentinean Malbec, an Aussie Shiraz, a Californian Cab or Zinfandel.
If some heartier dishes are on your menu such as risotto, braised short ribs or beef roasts – an Italian Nebbiolo, Barolo or Barbaresco pairs nicely.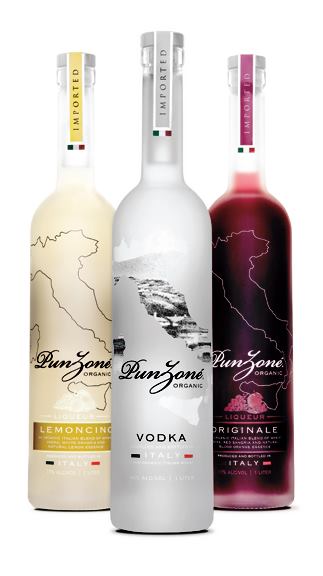 For those cocktail drinkers… vodka is always a winner, and it pays to only drink the best – Punzoné Organic Vodka from Italy. For many easy vodka cocktail recipes visit: www.punzone.com/recipes
Here is just one suggestion:
Punzoné Lemon-ale Punch
3 parts Punzone Lemoncino
2 parts Orange Juice
1 part pale ale
1 part ginger beer
1/2 part club soda
Lemon slices
Orange slices
Add liquid ingredients to a pitcher and stir lightly. Add citrus slices. Pour mixture into a glass with ice.
Sangria is sure to please everyone and will go with most everything. While there are countless recipes for sangria, Punzoné makes it simple. Punzoné Originale is an exquisite fusion of its ultra-premium vodka enlivened with a delectable blend of red sangria and natural blood orange essence. Crafted from organic red grapes of the Sangiovese variety, grown in the Abruzzo region from certified vineyards, it is blended with citrus sourced from the finest organic groves in Southern Italy, to achieve a natural experience – and happy guests. Just pour it over ice, throw in some added fruit and salute!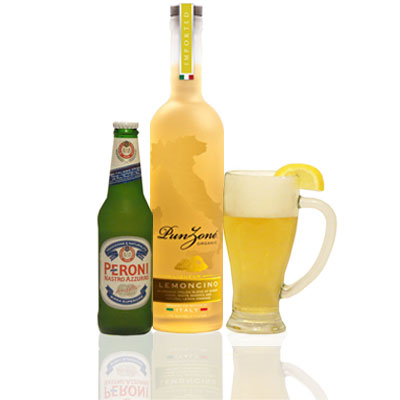 Still wish to have that beer… well kick it up a notch with this Italian Beer Cocktail.
There are endless possibilities of wines that go great with football party foods depending upon what you're serving. We had just hoped to give you a little insight, that today the big game isn't always about the beer anymore.
Enjoy the game… but most of all – eat and drink well!