Today, Molinari SpA has a well respected and admired portfolio of fine brands, as well as countless awards and recognition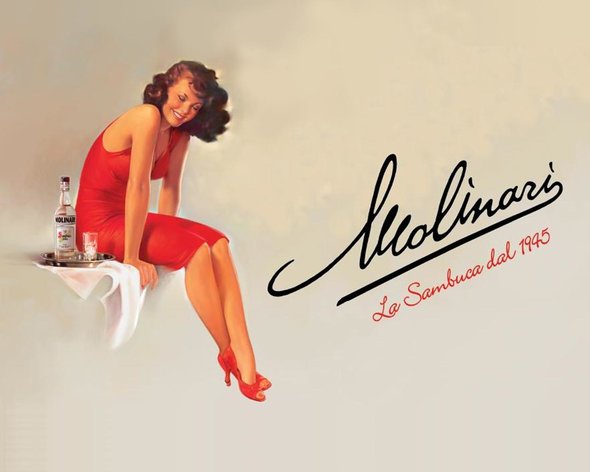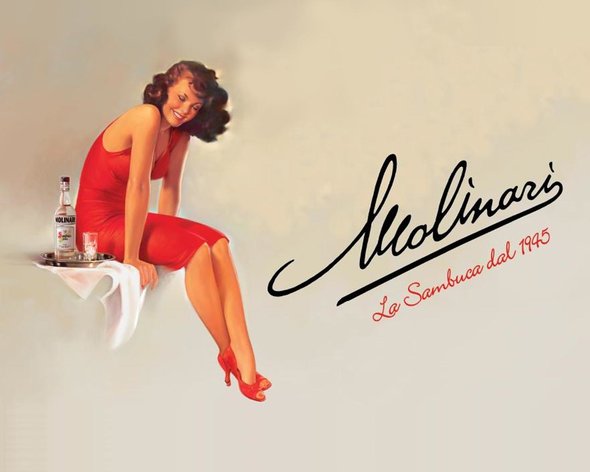 In 1945, a well-respected spirits merchant, Angelo Molinari, developed what was to become one of Italy's most celebrated masterpieces, Molinari Sambuca. The smooth, rich, full-bodied, aromatic liqueur is a true original – inspired by the centuries-old tradition in Italy of anise-based liqueurs coming from the Mediterranean.
The finest quality star anise is combined with wheat alcohol, sugar, and other natural aromatics. The secret recipe is guarded by one family member per generation – a tradition that began with Angelo and remains in practice today, three generations later.
In 1968, the Italian Supreme Court awarded Molinari Sambuca the "Extra" designation for its choice ingredients and consistent quality. While other brands may say "Extra" on their label, only Molinari has been authenticated as superior.
For more information or recipes go to www.molinari.it


In the beginning of the 20th century, Vincenza Canale, an innkeeper on the island of Capri, invented Limoncello, a sweet, refreshing and aromatic lemon elixir unlike any other.
Using just sugar, lemon peel, water and a homemade neutral grain spirit, she created an afternoon cocktail so ripe with fruit flavor it had travelers and celebrities coming in droves.
It became so popular that soon Vincenza's descendants patented the name and started producing what is now known as Limoncello di Capri – the #1 selling Limoncello in Italy!
Limoncello di Capri is one of the few brands of Limoncello produced using only real lemons. It is produced in small batches using only organically farmed (IGP certified) lemons from Capri and Sorrento and is made without the addition of coloring, preservatives, or additives.
Limoncello di Capri is also the only limoncello producer that controls the entire production process including farming, distillation, and bottling – ensuring quality control from start to finish.
For more information or recipes go to www.limoncello.com

VOV is a traditional Italian spirit that dates back to late 1800s. The liqueur is made from egg yolks, sugar, the highest quality, aged Sicilian Marsala Superiore wine and alcohol.
VOV was created in 1845 by Gian Battista Pezziol, a confectioner and nougat specialist from Padua Italy.
To create Nougat, Pezziol used only egg whites. Looking for a way to use the leftover yolks, he mixed them with Marsala wine, alcohol and sugar to make an "energy drink", a popular trend at the time. He named the beverage VOV, short for "vovi", the Venetian word for eggs.
An immediate success, the drink won a silver medal in 1856. That same year, the Archduke of the Court of Vienna issued a patent with the royal double headed eagle. The spirit remained prevalent into the 20th century and was consumed by the troops during World War II for its energizing properties.
Through the years the brand has seen continued success thanks to its popularity in cold weather climates and ski resorts throughout Europe.
For more information or recipes go to www.vovzabajone.com

Molinari Caffè combines a unique blend of premium coffees, Molinari Sambuca Extra and other ingredients to create a distinguished taste that pulls from the acclaimed heritage of the Molinari brand while giving it a personality all its own. The product gets its rich and dark color from a blend of 100% Italian-roasted Arabica beans from Guatemala and the Dominican Republic, as well as Robusta coffee beansfrom Java, Togo and Congo.
The liqueur is blended with a secret mixture of herbs and spices giving the brand it's bold personality and flavor of anise. Molinari Caffè is proudly produced without any artificial colors or flavors added and as with all products in the Molinari portfolio, all ingredients are all-natural and never GMO (GeneticallyModified Organism).
For much more on the Molinari brand, visit:  www.molinari.it