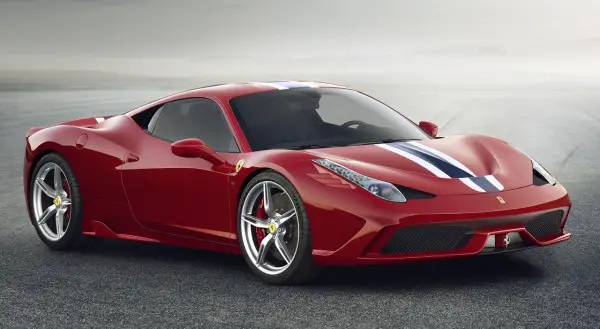 Reports are that Ferrari will produce only 458 cars in a special Spider limited edition of its 458 Speciale.
The first car in this ultra limited edition was reportedly presented at a private event at the Pebble Beach Concours d'Elegance in California and is expected to make its official world premiere at the Paris Motor Show in October.
The wheels and stripes of the Spider will differ from those of the usual Ferrari 458 Speciale, and the interior will have new seats and a plaque indicating the car's number within the limited series.
This Spider version is expected to be as fast as the coupe, which means a sprint from 0 to 100 km/h (62 mph) in 3.0 seconds, to 200 km/h (124 mph) in 9.1 seconds and a top speed in excess of 200 mph or 320 km/h.
This would make the Ferrari 458 Speciale Spider the top performing convertible in the Italian brand's lineup.