A rare find at Bonhams, as only five Ferrari 375-Plus autos were ever built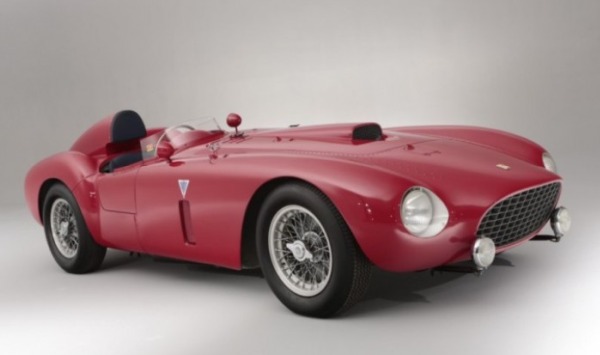 A rare 1954 Ferrari 375-Plus has sold for an astounding $18.3 million at a Bonhams auction held at last month's Goodwood Festival of Speed.
Fitted with a 4.9-liter V12 engine developing 330 brake horsepower and clothed in spectacular lightweight Pininfarina all alloy open bodywork, the 375-Plus was entrusted by the Scuderia Ferrari works racing team only to the bravest and most skilled racing drivers of the day. The "Plus" in the Ferrari 375-Plus referred to the extra 400 cc over the standard 375 racer. Only five Ferrari 375-Plus autos were built.
The 375-Plus had some famous drivers in its day, including Jose Froilan Gonzalez from Argentina and Umberto Maglioli, the great Italian long distance road racer.
The 375-Plus model was an outright winner at Le Mans and Silverstone, as well as in the five-day Carrera PanAmericana road race through Mexico, which Umberto Maglioli won at the average speed of 107mph. His Ferrari 375-Plus averaged more than 150mph for more than five hours during the final stages of the great road race.