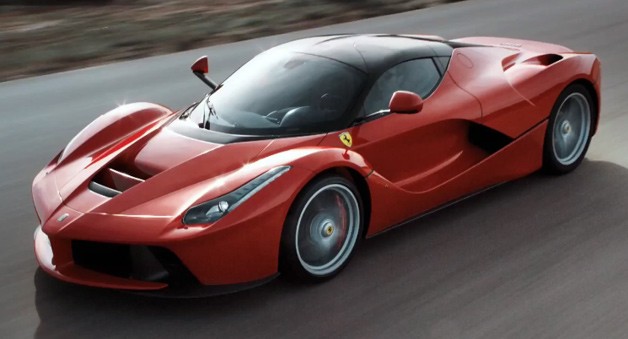 Ferrari's LaFerrari limited production hybrid supercar has finally made its way to North America, with the car's local launch taking place in Mont-Tremblant in Canada.
The U.S. is Ferrari's single biggest market, so we expect a few LaFerraris to make their way to the States below very shortly.
The LaFerrari is powered by an advanced hybrid system pairing a big, naturally-aspirated V-12 engine with electric drive and regenerative systems. The engine displaces 6.3 liters and musters up a staggering 789 horsepower on its own. An electric motor helps boost that output to 950 horsepower, which is the LaFerrari's stated peak power.
The LaFerrari starts at $1.69 Million
Fore more visit: LaFerrari