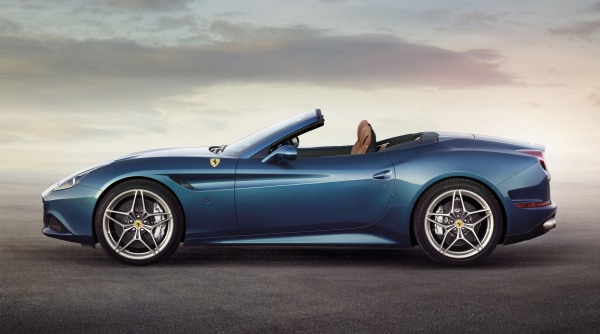 In an effort to add hype to its horsepower, Italian automaker Ferrari is showcasing its new California T model with an official video.
Ferrari has also created a microsite for fans to explore the California T's technical details: Ferrari California T
While the Ferrari California might technically be the Prancing Horse's entry-level model, there is nothing basic about the latest upgrade for the California T.
Now propelled by a 3.9-liter, turbocharged V8 with 560 horsepower and 557 pound-feet of torque, which equates to an extra 70 hp and a 49 percent increase in torque over the previous engine – enough to accelerate it to 62 miles per hour in 3.6 seconds. The California T also has the latest evolution of the F1-Trac traction control system for maximum acceleration of corners, and also a 15 percent improvement in fuel economy.