Restoration of Italy's landmarks has become a much needed trend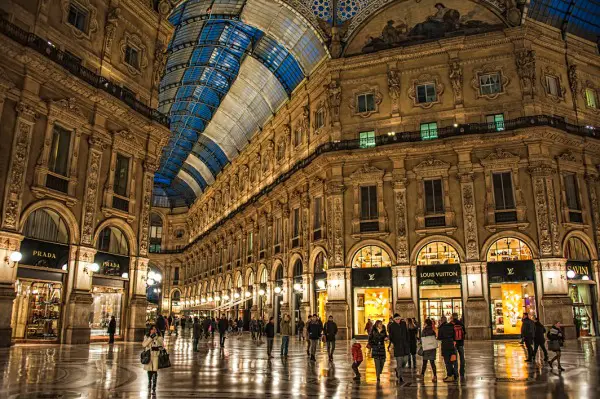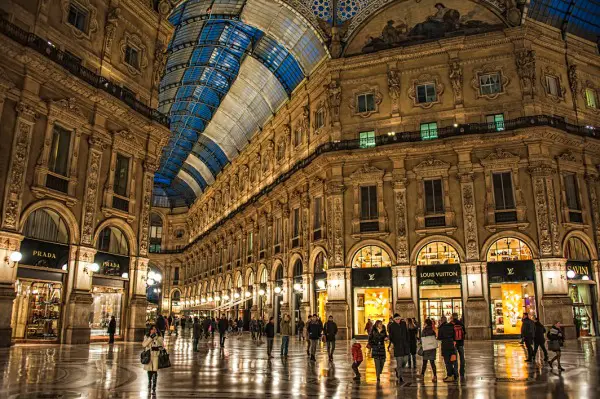 Milan's municipality has signed agreements with Gianni Versace, Prada and Feltrinelli for the restoration of the famed Galleria Vittorio Emanuele II shopping arcade.
Versace is set to open a flagship store in the 2,775-square-foot space currently occupied by Argenteria Bernasconi, and will invest 1,500 million euro, or about 2.1 million dollars, to finance 50% of the works for the cleaning and conservation of the Galleria. The remaining 50% will be paid by Prada and Feltrinelli.
Feltrinelli will close its current Ricordi Media Store to open a revamped unit under the Feltrinelli brand. This store will be smaller than the existing space because Prada will expand its presence in the Galleria to incorporate two windows of the adjacent Ricordi Media Store, along with its mezzanine floor. These areas will be next to the new Prada men's store and will host Fondazione, Prada's exposition space.
"Versace has an indissoluble link with beauty, art and culture. That's why we immediately seized the opportunity to work in collaboration with the Milan municipality, the city's superintendence and another company representative of Made in Italy excellence," said Versace CEO, Gian Giacomo Ferraris. "We are proud to decisively contribute to the restoration of such an important historical and architectural monument as the Galleria Vittorio Emanuele II in Milan, also, but not only, in relation to a major event such as EXPO 2015."
In addition, the Milan municipality announced it will double the annual rent for the spaces occupied by Versace and Prada, which will pay 723,182 euro and 928,930 euro, a year, respectively.
This is not the first time private companies in Italy have come to the rescue of historic and artistic monuments. Restoration of Italy's landmarks has become a much needed trend among brand powerhouses. The most famous case is perhaps that of Tod's CEO, Diego della Valle, who made 25 million euros available for the restoration of the Colosseum. Fendi also sponsored a 2.2 million euro restoration of the 250 year-old Trevi Fountain.