Donatella Versace will help steer the brand's creative direction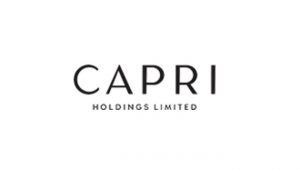 Michael Kors Holdings Limited has changed its corporate name to Capri Holdings to reflect its new status as a multi-brand fashion group following the completion of its acquisition of Versace. The company said the new name will reflect the "strong foundation" of its three brands, Michael Kors, Jimmy Choo and Versace.
Beginning on 2 January, the company's New York Stock Exchange ticker symbol became CPRI. The name change follows this months completion of the Versace take-over for €1.83billion ($2.12bn), and will start a new chapter for the group with the aim of growing revenues to $8bn in the long term.
"With the acquisition of Versace, we have now created one of the leading global fashion luxury groups in the world," commented John Idol, chairman and CEO. "The new name for our group, Capri Holdings, is inspired by the fabled island which has long been recognized as an iconic, glamorous and luxury destination. The island's spectacular three rock formation, formed over 200 million years ago, is symbolic of the timeless heritage and strong foundation that is at the core of each of the three founder-led brands."
In addition to targeting $8bn revenues in the long term, Capri Holdings said the Versace acquisition will help it diversify its geographic revenues and increase its exposure to Asian markets.
Idol commented: "Versace has long been recognized as one of the world's leading fashion luxury houses, and is synonymous with Italian glamour and style. We are thrilled that the house of Versace is now part of the Capri Holdings family of luxury brands. We look forward to working with chief creative officer Donatella Versace, chief executive officer Jonathan Akeroyd, and their incredibly talented team to continue to drive Versace's growth and success globally."