In an exclusive partnership with Versace Home – a new level of luxury living has arrived in the heart of London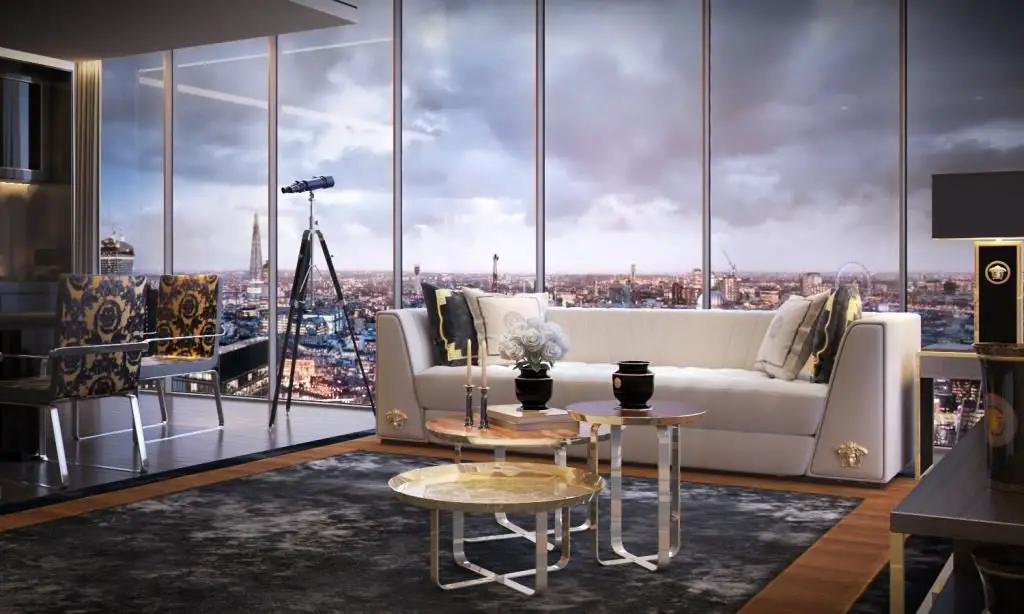 A subsidiary of Dubai's luxury real estate developer DAMAC International, is building a 50-story skyscraper in the U.K.'s capital city in partnership with Italian fashion house Versace, called AYKON London One.
"AYKON London One is our premiere international development outside of the Middle East and a landmark project for the UK's capital," said Hussain Sajwani, Chairman of DAMAC, in a press release published Monday.
The project continues to garner interest from investors who appreciate such a niche investment opportunity and seek premium branded real estate in one of the most desirable cities in the world.
DAMAC International's subsidiary, Nine Elms Property, is building the Versace-branded property, a luxury development featuring 450 homes and four floors of office space. The development, situated in central London, is valued at 645 million euros ($826 million). It is the first property in Europe designed in partnership with Versace.
The development comes as prices for prime central London property are forecast to recover from a recent slowdown. Price growth for the sector peaked at 24 percent year on year in 2010, but is now down to single-digits.
More info visit:  www.aykonlondonone.com/en