ROME —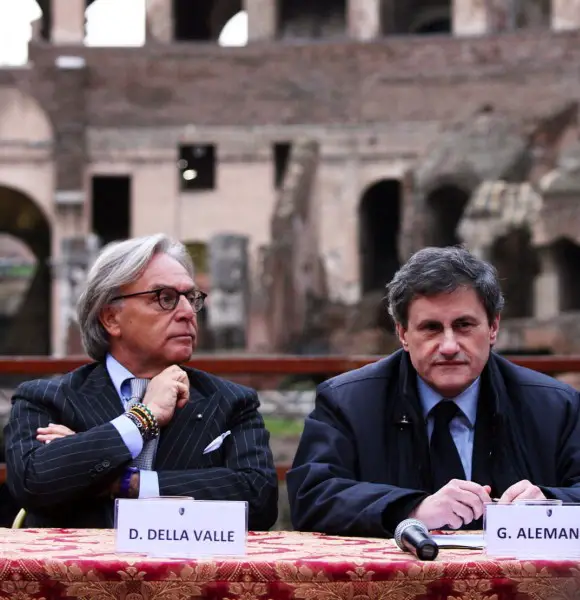 Diego Della Valle, President of Italian luxury label Tod's, and Italy's Ministry of Culture have announced that the Tod's Group will finance a complete restoration of Rome's historic Colosseum with a monetary commitment of 25 million euros, or about $34 million. Mr. Della Valle (above left), Rome's Mayor Gianni Alemanno (right), Culture Undersecretary Francesco Giro and the Government Commissioner for central Rome's archaeological area held a press conference at the Colosseum's arena to announce the project.
Diego Della Valle said he was pleased to be able to give something back to his country and pledged that he would not exploit the sponsorship for commercial purposes.  "I hope other businessmen will follow suit," he said. "A monument that represents Italy in the world must be restored.  If you need us, we are here," Della Valle told the press.
The work which includes cleaning and reinforcing the exterior of the nearly 2000-year-old monument, its circular galleries and some underground spaces currently off-limits to the public—could begin by the end of the year and is expected to last between two and three years.  The Colosseum will remain open during the restoration, which will be monitored by the Culture Ministry.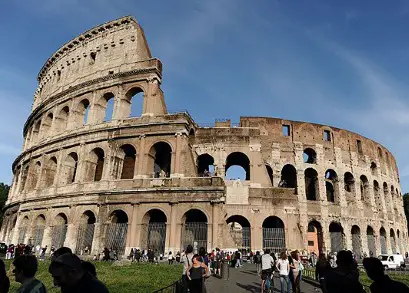 Completed in 80 AD under the emperor Titus, the Colosseum is capable of seating 50,000 spectators and was used for gladiatorial contests and public spectacles such as mock sea battles, animal hunts and executions.  The project will proceed in eight phases dedicated to the cleanup and restoration of the architectural icon.  "We believe that because the Tod's Group is a strong global representative of 'Made in Italy', it is both an honour and our duty to contribute to the support of our country's image and credibility, as well as its cultural heritage," Della Valle declares.