Despite unease and criticism among locals, times are critical for the future of Venice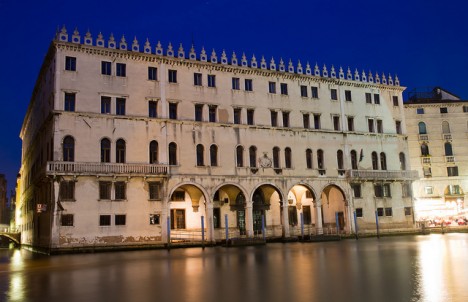 APRIL 2013 –
Venice has given permission for one of its most famous buildings on the Grand Canal to be converted into a Benetton 'megastore' amid fierce protest from conservationists.
The Fondaco dei Tedeschi, a 13th century palazzo, was bought by the international clothing retailer for £45million in 2008. Overlooking the famous Rialto Bridge, the building was originally built to house German merchants and combined offices, living quarters and a market.
Despite promising to spend millions to restore the crumbling facade, the company faced strong opposition from heritage campaigners who claimed it would damage Italy's 'historical identity'.
After many months of wrangling, the Mayor of Venice Giorgio Orsoni announced the project has finally been given the go-ahead. 'We will see an important part of the city reborn,' he said.
The company says the project will bring the building back to its original use – as well as creating 400 jobs.
Benetton will also pay £5.2million into the city's coffers as a fee for the change of use.
Venice faces unique environmental challenges, as it continues to slowly sink into the lagoon.
In 2010, the city drew criticism for allowing large floodlit advertising hoards for Coca-Cola, Rolex and Bulgari to adorn palaces up and down the Grand Canal. But Mayor Orsoni says the funds raised are vital for the city's future and that project's such as the Benetton store will boost employment and broaden the appeal for tourists. 'It will bring great advantages to Venice,' he added.
Benetton is not the first fashion house to step in to "save" one of Italy's crumbling monuments.
Last year, Tod's, the Italian luxury leather-goods company, signed a $36 million deal (25 million euros) to restore the Colosseum when the city of Rome came up short. Fendi also put in 2.2 million euros to sponsor restoration of the 250 year-old Trevi Fountain.
But what's happening in Venice is different. Recently the owners of Gucci, Prada and Benetton have all restored historic buildings here. But unlike the Colosseum, which still belongs to Rome, in Venice these buildings now belong to Gucci, Prada and Benetton.
Despite the unease among locals and criticism of the project, one must believe that with the dire condition Venice is in…this treasured city can use all the help it can get to stay afloat.