Fondazione Prada was established by the Italian fashion house Prada in 1993 as a cultural organization dedicated to art, cinema and philosophy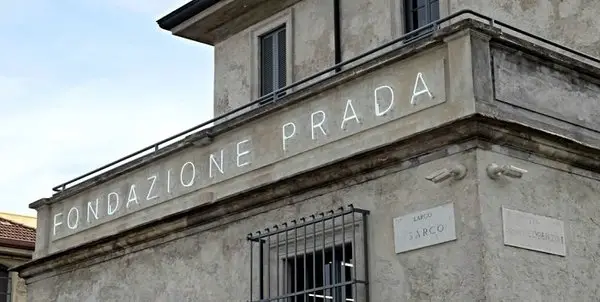 It was once home to a distillery in the industrial heart of Milan. Now the sprawling warehouse that for decades sat crumbling into disrepair, the paint peeling and the windows boarded up, has been transformed into the city's newest and largest contemporary art gallery.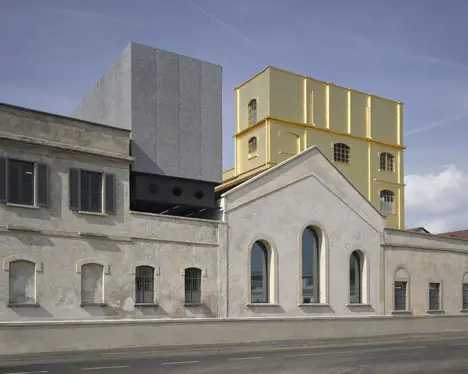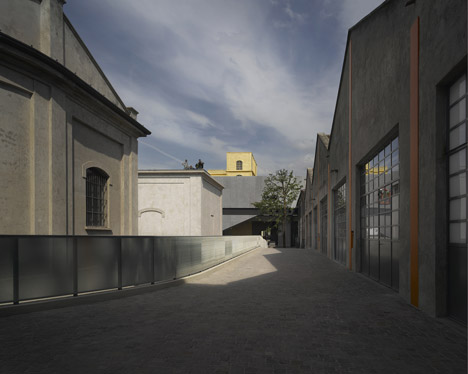 The May 2015 opening of Prada's Fondazione Prada in Rem Koolhaas's imaginative reinvention of a former distillery in Lago Isarco, in the south of the city, is expected to consolidate Milan's position as major player in the global contemporary art scene.
Its 10, seven of them original, three of them new buildings will play host both to highlights of the foundation's permanent collection of contemporary art as well as temporary exhibitions.
The opening program of PRADA MUSEO (Museum) features a show curated by the Italian archaeologist Salvatore Settis that explores the idea of editions and series in classical art.
In addition there is a cinema, library and restaurant, plus a bar designed by the film director Wes Anderson – bar luce.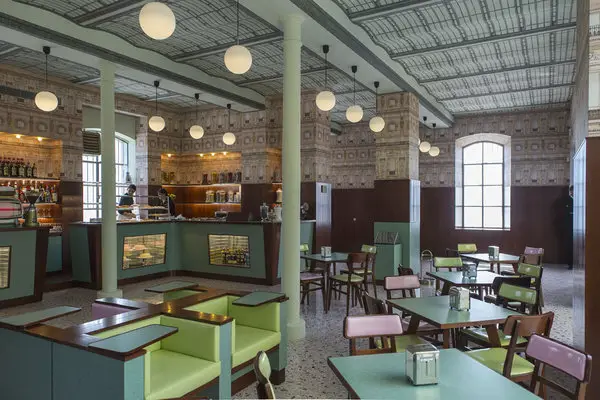 Fondazione Prada in Milan opened right in time for EXPO MILAN 2015.