Facing the challenge of positioning for future success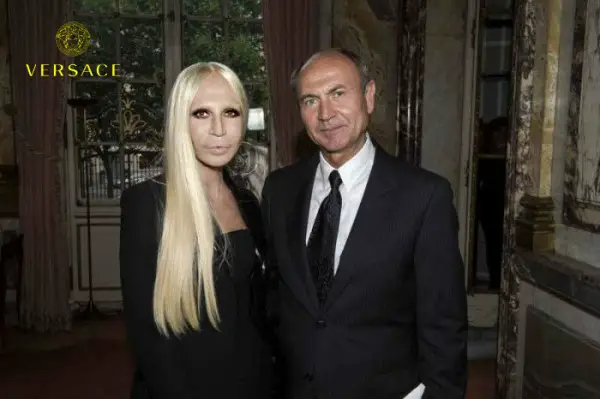 The iconic Italian luxury brand of Versace has been struggling ever since the death of its founder Gianni Versace in 1997. With Donatella Versace at the helm of the creative direction of the house, the group has been 'experimenting" with re-branding, cancelling labels and diversification into other product categories and businesses.
Donatella's innate business sense no longer seemed to suffice in 2013 when the company faced its peak crisis, both from an creative identity point of view and business strategy, with store closures and a lackluster retail concept which over-expanded through franchising, in many cases in critical markets.
Versace's much anticipated relaunch of its Versus label did not produce the desired results, while the opening of the second Palazzo Versace hotel, in Dubai has been delayed for more than 4 years. A third Palazzo Versace hotel project was signed in 2013 which will be developed in partnership with Macau's largest casino operator SJM Holdings.
Gian Giacomo Ferraris stepped in as CEO in July 2009 and miraculously achieved what Santo Versace had been struggling with – he significantly increased profits. In 2012, revenues increased by 20% globally and 40% in North America, according to Forbes Magazine.
It was not until the sale of 20% of the company in early 2014, to U.S. investment fund Blackstone (owner of Hilton Worldwide) for 210 million euros, that Versace saw the beginning of its much needed revival.
The company is now focusing on two fashion labels, the main Versace label (Men's and Women's) and Atelier, while expanding the watches, jewellery and their eye-wear collection.
Versace's Home Collection has also been picking up pace, with its collections gaining in popularity among luxury residential real estate developers from Miami, Panama to Istanbul.
Versace has announced earlier this week an unprecedented collaboration with rival Italian giant Prada for a joint art-project which honors the historic shopping Milanese arcade Galleria Vittorio Emanuele II in Milan, which is not only home to Prada's first ever store and today, largest globally, but also to a new Versace flagship store.
The brand has been entering a new stage of maturity in its positioning with brand endorsers such as Beyonce and Madonna, who, returns as Versace's brand ambassador for the Versace Spring/Summer 2015 ad campaign.
Currently, there are reports the family is attempting to sell their full stake in brand.