By Sasha Arms –
A city of beautiful people wearing snappy clothes, wandering around in bewitching surroundings, Milano is a travel destination with a polished twist in everything it offers. The headquarters of some of the world's most famous fashion designers are based in Milan, and you can't fail to notice the influence of fashion in the city – from the shops to real life fashion shows on the sidewalks. Steeped in history, the grand architecture and dignified squares such as the most central Piazza del Duomo, the human and built environment are in perfect sync. Soak up fashion and food with a stay in a Milan boutique hotel. You won't be disappointed with the accommodation options – 'design' and 'boutique' take on a whole new meaning in Milan's hotels.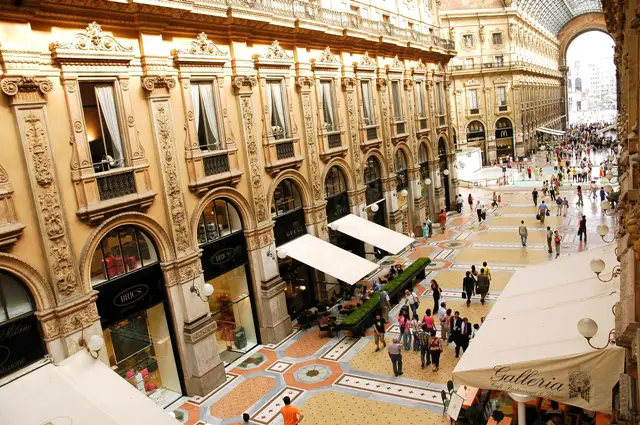 Fashion-lovers are obviously in heaven in Milan. Like the Golden Triangle, the 'Golden Quad' (Quadrilatero d'Oro) encompassing Via Montenapoleone, Via Sant'Andrea, Via Monzani and Via della Spiga, is a place to get lost in fashion – all the major fashion houses have a spot here.
Bargain-hunters will be pleased to hear that Milan is equally crawling with factory-outlets, and there are some great deals to be had with large discounts on big-name brands. Try 'Outlet 2000' on Via Marghera, or Il Salvagente (the lifesaver) on Via Balzaretti.
For more alternative fashions, head over to Corso di Porta Ticenese, which is lined with less mainstream fashions. For a spot of shopping 'al fresco', the Viale Papiniano market runs on Saturdays, where there are a number of fashion outlet stands.
No shopping trip is complete without a coffee hit at some point along the way. 'Caffè Baglioni', in the Carlton Hotel Baglioni on via della Spiga, is a superb option. It feels like a study with dark woods and thick red drapes; as well as coffee you can get cocktails and light bites. Alternatively, 'Refeel Coffee' on Viale Sabotino serves full-flavored coffee and lunches in an unrushed atmosphere inside the wooden and leather interior.
The food is exceptional in Milan, and you can more or less guarantee that anything labeled 'alla Milanese' on a menu will be a popular Italian dish with a twist of Milan incorporated. For a proper Milanese dining experience, head to 'Trattoria Milanese' on Via Santa Marta – it's one of just a few remaining typical trattorias in the city centre. The burgundy-fronted eatery has large tables inside that you'll share with other diners. The menu is full of traditional Milanese favorites, from Milan sausage and meatballs to minestrone and risotto alla Milanese.
The two Michelin-starred 'Cracco' on Via Victor Hugo is named after notorious chef Carlo Cracco. With cherry wood walls and marble floors, it's obvious the polished interior favors good quality materials over modern fads. The same goes for the food – exquisite saffron risotto, egg yolk spaghetti and black cod glazed with honey and coffee are just some of the culinary wonders on the menu.
Nightlife in Milan is riddled with culture. 'Il Gattopardo Café' on Via Piero della Francesca is set inside an old church. While the balcony is reserved for dancing, the lounge area on the ground floor has nooks and crannies of seating areas. If opera's more your thing then don't miss out on the opportunity to visit 'Teatro alla Scala' – you really feel the passion of Italy here.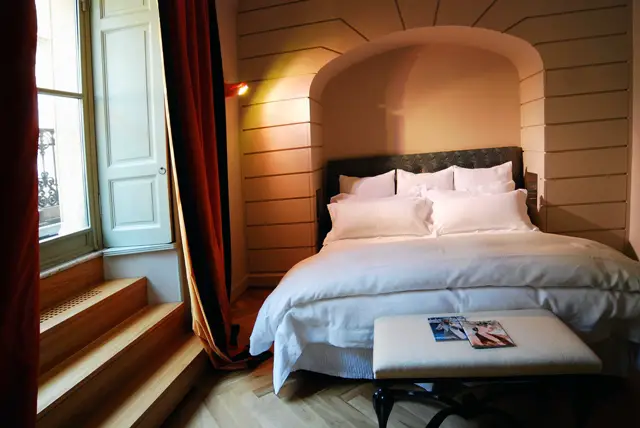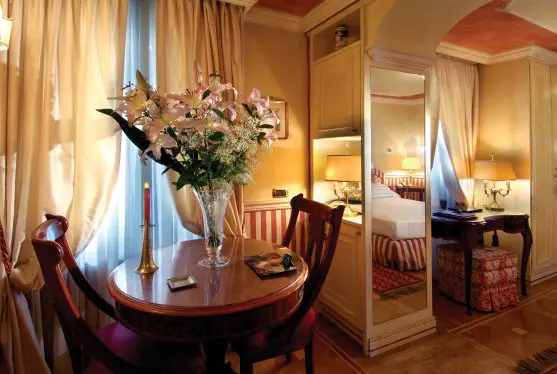 Milan's hotels ooze style and are all about the finer things in life. Town House 8 – this 5 star hotel is set inside the glass-vaulted Galleria Vittorio Emanuele II arcade. Welding class and fashion into the historic building, rooms are how you'd imagine your city pad in Milan to be. Petit Palais Milan is another boutique hotel that feels like a home from home. The seventeenth century mansion is an apartment hotel, peppered with rugs, fireplaces and chandeliers. The terrace is more like a secret garden and is a haven in the midst of the city.
---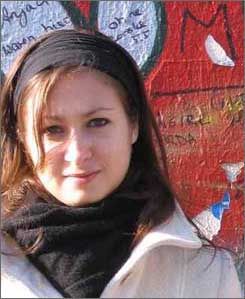 Sasha Arms is a freelance writer, editor and web communications strategist. Specialising in travel and global issues, she has traveled extensively and also volunteered at a variety of projects across the globe. Sasha has contributed to a number of notable publications, including the The Travel Editor and the Lonely Planet Bluelist.
For more of Sasha's writings visit her website: www.sashaarms.com
---
For these and more boutique hotels in Italy, visit Escapio: