Italian luxury brand Tod's is taking part in restoring one of the world's greatest archaeological treasures: the Colosseum in Rome
With the first phase of the Roman Colosseum's restoration complete, project funding supporter Italian apparel and accessories label Tod's, has established a website so that a global audience can partake in the progress.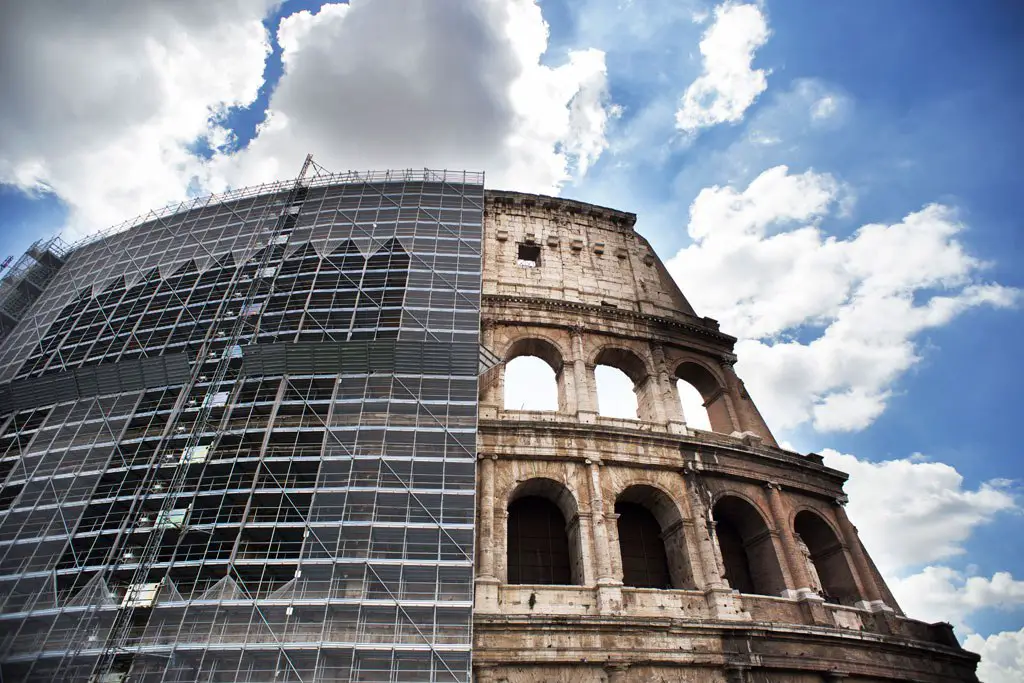 The restoration project, originally developed in agreement with Rome's archaeological heritage department, for Ostia Antica and the commissioner of Rome's archaeological areas — was able to materialize because of Tod's group and their subsequent involvement.
The extensive process also requires careful cleaning of the structure's surface with nebulous water spray and brushing, as well as filling of cavities and cracks. Through the restoration, workers have already discovered reliefs from several different time periods and even two spots where there had been frescoes on the walls.
"Restoring such an important monument, a worldwide symbol of Italy, which carries a strong synergy between public and private sector is a motivation which we would like followed by others, commencing with the large Italian businesses," said Tod's chairman Diego Della Valle. "This is not a dream, but reality. All we have to do is do it — and do it now."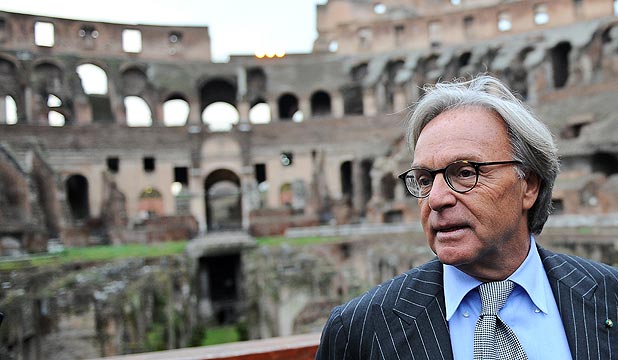 The work started in 2013 with phase one duly completed. Carried out on the northern and southern façades, including 31 arches, phase one saw the implementation of brand new gates in place of the current arch enclosure system as well as the cleaning up of over 13,300 square meters. The public could still visit the Colosseum during the works.
The next challenge for the team will be to restore the underground vaults and passageways. In the meantime, a compliance-tested ultility system will be implemented as well as a visitors' service centre, allowing access from the Colosseum's outer area.
"When the arena's completed, this place will be even more beautiful. It will be great for the tourists who will be able to see the Colosseum from the centre of the arena," said Dario Franceschini, Italy's Culture Minister.
"It will be great to have the possibility to do cultural events of the highest level. Of course we won't do football matches."
Franceschini said 18 million euros of public money has already been set aside to extend the central floor of the Colosseum in order to make it more suitable as a venue for cultural events.
Unlike the US, where naming rights to professional sports facilities are routinely sold, Tod's has invested in the Colosseum as a source of pride in Italy. Tod's will have a small plaque on the Colosseum as a sign of appreciation from the world – not an advertisement.
To follow the project visit: www.tods.com/en_ww/colosseum/