A romantic musical journey that will make you fall in love with love all over again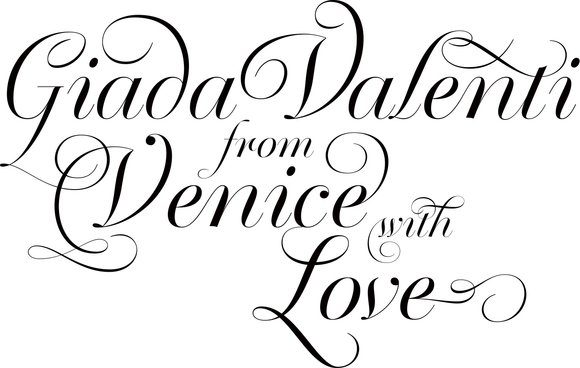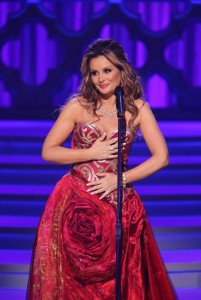 Italian singer Giada Valenti will make her debut on PBS with her music special "From Venice With Love", during the Pledge Week taking place on Public Television from November 28 until December 6. In her PBS Special the songstress takes her audience on a romantic and magical journey, as she performs her own interpretations of American and Italian hit songs from the 60s, 70s, 80s, as well as recent contemporary songs.
Born and raised in Venice, Italy, Giada's life has always been a celebration of love. The romance and magic of her hometown is a great influence on Giada's work and accounts for the passion she brings to her musical style. Her new music special on PBS will bring the atmosphere of Venetian romance to an American audience. Giada, who sings and speaks in 5 languages, performs love songs that were originally made famous by The Carpenters, Rosemary Clooney, The Beatles, The Doors, Christina Perri, The BeeGees, Linda Ronstadt, Dusty Springfield, Roberta Flack, Bread, Domenico Modugno and many more.
Giada's voice and spirit touches the heart of her audience. She is a rare talent who can deliver songs from multiple genres, from the haunting ballad "La Vie En Rose" to the rock classic "Light My Fire". Giada's charm and soul can be felt in every song she sings and this creates an atmosphere that allows all those who listen to her to be transported to a place of love and warmth. This makes a Giada Valenti concert a truly magical and unique experience. Giada is a natural storyteller. Throughout her special she shares funny anecdotes and personal tales from her past with her audience, which elicit laughter and provide for a lovely and sincere bond between herself and the crowd. This is a genuine connection that is also shared with the home audience.
Giada Valenti's "From Venice With Love" is a romantic musical journey that will make you fall in love with love all over again.
For this television special Giada is accompanied by a 26 piece orchestra. She is wearing stunning dresses that were specially made for her in Venice. Jewelry was provided by Bulgari, David Yurman and Ippolita. Giada's own musicians were all dressed by Brooks Brothers. The beautiful set was specifically built for this PBS Special and has elements that are typical of Venice. The chandelier used on the set is made of 2,000 pieces of crystal and took nearly 16 hours to assemble.
For this PBS special Giada did surrounded herself with some of the best professionals in music today, such as arrangers Chris Walden (Andrea Bocelli, Michael Buble, Barbra Streisand, Rihanna) and arranger Larry Gold (Pink, John Legend, Aretha Franklin), multi Grammy award winning music producer Gregg Field (Monica Mancini, Gloria Estefan, Arturo Sandoval, Barbra Streisand), television director Alex Coletti (PBS Special Josh Groban, PBS Special Celtic Woman, Christmas Tree Lighting at the White House) and lighting designer Chris Landy (Jimmy Fallon Late Night, PBS special Annie Lennox).
The television special is produced by One West Concerts in co-production with Line by Line Productions, both based in New York, NY.
For further info visit: www.giadavalenti.com
Contact: J.J. Pouwer – jj@perlaentertainment.com – 917-478-4217
About Giada Valenti
Born and raised in Venice, Italy Giada Valenti started to sing and play piano at the age of seven. She began touring professionally with a band by age twelve. She studied piano and music theory at the Santa Cecilia music school in Venice and received her music degree at the G. Tartini in Trieste. She also studied jazz with American singer Dawn Mitchell.
In Italy, she has won several important music awards like the prestigious La Grande Occasione and Festival di Castrocaro. While she was studying psychology at the University of Padova, she met the love of my life and moved to The Netherlands. She participated in the song contest San Remo New Talents in the World, a contest held annually for Italians living abroad and won with her pop ballad Solo Con Te (Only With You). This led her to a record contract with BMG Ariola in Europe and she had several hits in the charts. One of her songs was even used in a radio and television commercial for scooters.
When in 2004 her music got serious interest from a major record label in New York, she decided to move to the United States. In December 2005, her self-released CD Italian Signorina was launched in the USA to great reviews. Italian Signorina featured the song Caruso that she performed on the red carpet at the Columbus Day Parade in 2005, 2006, and 2007 in New York City, broadcast every year live on NBC Television. She has been featured in the editions of this prestigious Parade in New York City, which is broadcast every year live on ABC Television, every year ever since.
Producer Sonny Grosso and musical director Phil Ramone selected Giada for a role in the Broadway musical Be My Love, based on the life story of tenor Mario Lanza. In 2008, iTunes has selected her version of the song Caruso as one of the 50 best songs in the Italian language. In 2005 and 2006, she performed her own original shows La Dolce Vita Swings and Moonlight and Romance, in sold out-theatres in New York. During these shows, she takes her audience on a journey across the Atlantic, singing the most beautiful Italian and American love songs. In June 2007 she made her debut at the premiere cabaret room in the United States: Feinstein's at the Regency Hotel in New York City. With her show Tribute To The European Divas, featuring the music of such great female singers as Edith Piaf, Dusty Springfield, Shirley Bassey, Mina and Ornella Vanoni, she had become a regular performer at this prestigious venue, till it's closing in 2012. In 2009, she made my debut in Atlantic City, at the Hilton Casino Hotel.
The Italian television reported several times about her successes in the United States. In 2008, the channel Sky Italia made an hour long documentary about her life as an Italian in the United States. In 2011, she was the protagonist in an hour long reality docu on Rete4 about her life and work in the United States. Over the years she was also featured in many interviews on RAI and Canale 5.
In the United States Giada's talent and contributions to culture has been recognized by several organizations. In October 2008, Giada was named Woman of the Year by the Organization of Italian Charities In America. In February 2010, she was honored by the Commission for Social Justice of the Order Sons of Italy in America for being a good Italian role model. In October of 2011, Giada was awarded the Merit of Honor by the Borough President of Queens, NY for her outstanding cultural contribution to the Italian community in the USA. In April 2012, she was honored by the Saint Brigid Parish for he Distinguished Service in Promulgating the Beauty and Value of Italian Culture and Heritage. In November 2012, she was honored by the Italian American Labor Council for her Work, Achievements and my Life Dedication to Music. Giada is also a nine times recipient of a Grant of the NIAF Sergio Franchi Music Foundation.
About PBS
PBS, with over 350 member stations, offers all Americans the opportunity to explore new ideas and new worlds through television and online content. Each month, PBS reaches more than 103 million people through television and over 33 million people online, inviting them to experience the worlds of science, history, nature and public affairs; to hear diverse viewpoints; and to take front row seats to world-class drama and performances. PBS' broad array of programs has been consistently honored by the industry's most coveted award competitions. Teachers of children from pre-K through 12th  grade turn to PBS for digital content and services that help bring classroom lessons to life. PBS' premier children's TV programming and its website,pbskids.org, are parents' and teachers' most trusted partners in inspiring and nurturing curiosity and love of learning in children. More information about PBS is available at www.pbs.org, one of the leading dot-org websites on the Internet, or by following PBS on Twitter, Facebook or through our apps for mobile devices. Specific program information and updates for press are available at pbs.org/pressroom or by following PBS Pressroom on Twitter.