Special Italia Living Offer – 50%  Discount On All Ticket Levels Purchased May 13th & 14th
As seen on PBS, Giada Valenti returns to The Town Hall in NYC with her concert "From Venice With Love" Saturday May 20 at 8PM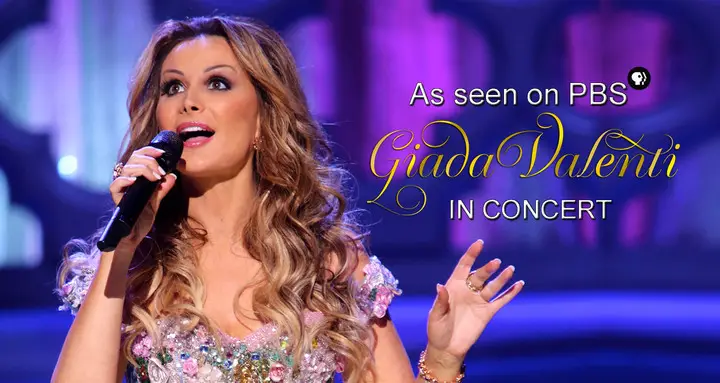 Giada will perform a renewed show with several new songs. As introduction to her songs, she will tell many stories about her life in Italy and her life as an Italian in the United States. In her show she will also recognize the many accomplishments of Italians in the world of music.
Giada is still featured on PBS around the country with her music special From Venice With Love.
The Italian songstress will take her audience again on a romantic journey performing hits from the 60s, 70s, 80s and recent songs. Giada, who sings and speaks in five languages, pays tribute to iconic female singers like Gloria Estefan, Karen Carpenter, Edith Piaf, Linda Ronstadt, Etta James, Dusty Springfield, Rosemary Clooney, Shirley Bassey, Selena (Quintanilla), Ornella Vanoni, Mina and several more. Born and raised in Venice, Giada has always been influenced by her hometown, bringing its magic and passion to her musical style.
Get ready to experience a night filled with love and laughs, as Giada will charm you with her funny Italian family stories and more.
Buy your tickets today to enjoy a night to remember with your loved ones.
Giada Valenti – From Venice With Love
Saturday, May 20 at 8:00pm
The Town Hall
123 West 43rd Street, New York, NY 10036
TICKETS
212-840-2824
www.thetownhall.org/event/giadavalenti
50% discount with promo code MAMMA (only this Mother's Day Weekend)