Beverly Hills' pianist to the stars, Oksana Kolesnikova, will bring her virtuosity and glamour to the dreamy Sardinian shores of Italy on Sunday, July 26th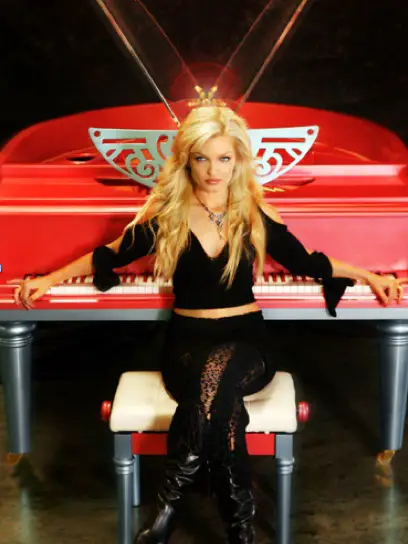 The performance – at Colonna Resort in Porto Cervo, Costa Smeralda – will benefit Smile Train, an organization providing surgery to children born with facial defects. All profits from ticket sales will be donated to Smile Train.
Kolesnikova, widely known simply as "Oksana," began playing piano at 5 years old in her home region, Siberia. Distinguishing herself as a singular talent, she has since performed worldwide, with tours for the US Navy and the UN, and in exclusive venues across globe.
Since moving to the USA from Russia in 1993, Oksana has epitomized the American Dream with her story of music, passion and success.
Living in Los Angeles for the past decade, Kolesnikova has shared music with Hollywood's elite, such as Angelina Jolie and Brad Pitt, Sir Elton John, Arnold Schwarzenegger and many more.
Oksana founded the renowned Oksana School of Music in Beverly Hills, where she shares her passion for music with celebrities and their children. The school employs over forty hand-picked instructors, certified in the Oksana style of pedagogy.
The July 26 concert was organized in collaboration by Pietro Navarra of Pietro's Italy and Oksana's designated agent in Italy, also based in the heart of Beverly Hills. Other sponsors include: LAW FIRM LAWYERS ALTANA, (with offices in Olbia, Tempio, Nuoro, Sassari, Cagliari and Palau) Colonna Resort and the Centro Musica of Olbia Manuel Spano.
VIP Tickets are $50 and include a meet and greet with Oksana after her performance, an autographed CD and complimentary drink.
Please visit the Smile Train website. Every five tickets for the benefit concert provide new hope and a new life to one child who needs help.
"I'm traveling to Italy because I know this event will impact the lives of several beautiful children. Please join me for a night of music directly from the heart." ~ Oksana Kolesnikova
For reservations:
e-mail: booking.conference@itihotels.it
ph: +39 (0) 789 900 046 – Fax: +39 (0) 789 911994