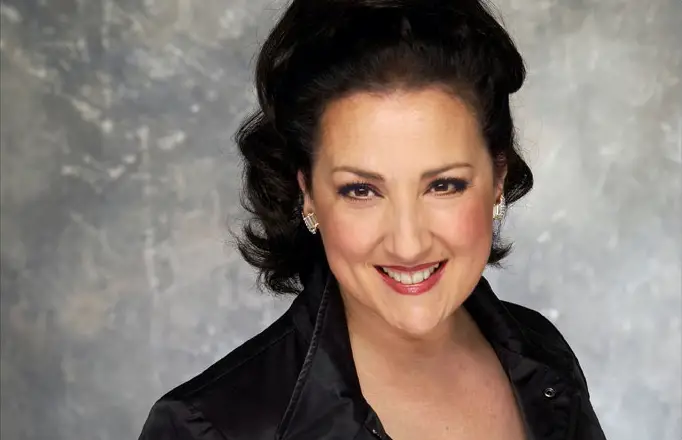 Cristina Fontanelli has become a well-known personality through her recordings, her appearances on radio, in concert, nightclubs, opera, and her acting debut on network television. She recently performed for Jimmy Kimmel's "Feast of San Gennaro" in Hollywood; the prestigious 35th Annual Hamptons Classic Horse Show in Bridgehampton; at Rayburn Hall in Washington DC and the Pierre Hotel in New York in honor of fashion icon Giorgio Gucci; and sang "Happy Birthday" to film icon Mickey Rooney for his official 90th birthday celebration.
This fall she sang at the request of Matilda Cuomo for the WorldForum Gala opening day gala at the Florentine Gardens in River Vale, NJ.  For the four-day event, child welfare experts convene from all over the world to share ideas on how to build a world fit for children.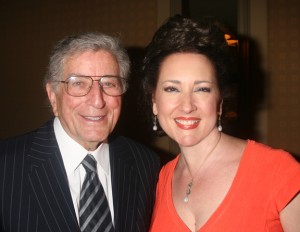 The highly acclaimed soprano has performed with opera companies and in concert halls around the world, at the Clinton White House, The Presidential Inaugural Ball in 2005, as well as appearances with Tony Bennett, The Boston Pops, and Feinstein's at Loews Regency, the St. Louis Symphony and three world tours with the Mantovani Orchestra.  She was awarded the OSIA Lifetime Achievement Award in the Arts (previous recipients include Luciano Pavarotti) and has been named "Woman of the Year" by many Italian organizations throughout the country.
---
To learn more about Cristina Fontanelli visit her website at:
2010 HOLIDAY APPEARANCES:
Cristina Fontanelli will be performing her holiday show on Sunday November 28th, at the Merkin Concert Hall at Kaufman Center in New York.  See "Christmas in Italy" for details.
Cristina will also be appearing on PBS's "Nonna Tell Me A Story: Lidia's Christmas Kitchen" – Saturday December 18th at 10:30 am.
In her first holiday special, one of public television's favorite Italian-American cooks, Lidia Bastianich, tells her grandchildren about Christmas celebrations in her native Italy. Told through a mixture of live-action and animation, the delightful special NONNA TELL ME A STORY: LIDIA'S CHRISTMAS KITCHEN is filled with Lidia's Christmas traditions.
This televised Christmas Special is based on Lidia's new book available at left.
---
An Interview with Cristina Fontanelli, by Loraine Pavich

Where in Italy do your roots come from?

My mother's side is from Bari and my father's side is from Gragnano, which is a province in Naples.  The town is very well known and famous for their pasta.  Gragnano's main street was once laid out specifically to capture the mountain breeze and sea air.  This was done in the days when pasta makers hung spaghetti on drying rods like laundry.

Where were you born?  Tell us a little about your family background?

I was born in Sheepshead Bay Brooklyn.  My father was raised in Brooklyn.   My mother is from Hoboken New Jersey where Frank Sinatra was born.  I have to say it serves me well in my shows (laughs).  Being from Brooklyn and Hoboken is very cool.  My parents met in Coney Island.  They were both in their early 20's.   That was a place people used to go and have fun in those days.  It was very innocent back then.  At the time my father's family owned a deli on Mulberry and Grand Street called The Italian Food Center.  When it first opened in 1954 it was called Fontanellis.  I am the only singer I know that has direct roots with Little Italy like that.  However, no one in the family wanted to work in the deli.  They all wanted to be lawyers and doctors.  If they only knew back then how iconic Little Italy would become.

When did you first realize you had the gift to sing with such a beautiful voice?

My mother had an incredible voice and I don't say that lightly.  When I was a child I loved to sing.  I would walk around the garden and sing to the trees and the flowers.  I guess I was mimicking my mother.  I was just with her and I said to her "hey mom why don't you let out some notes in my concert".  She won some concerts on the radio shows when she was younger but she never became a professional.  I also put on shows in my neighborhood.  I would choreograph the dances and the singing numbers.  The truth is I actually wanted to be an actress.  I ended up attending and graduating from The American Academy of Dramatic Arts.  It is a famous acting school where Danny Devito and Robert Redford, Gretchen Mol and among many others attended.

How did you get interested in singing opera?

In high school I took singing lessons but I really never related to opera.  When I got out of the Academy is when I started to study opera seriously.  I learned all the operas and absorbed them like a sponge.  I had a very eccentric teacher in Brooklyn.  She was the only link I knew to the opera world at the time.  She worked in my father's office.  She would smoke cigarettes during my lessons and serves pastries and espresso.  She was a very very tiny lady about 4'8" but very feisty and very Italian.   One of the first places she had me sing was in a Salumeria somewhere in Brooklyn.  There I was singing opera with all the salamis, prosciutto, and cheeses hanging from the ceilings.

What makes you feel happy?

It makes me feel happy to live a life where I am using the gift that God gave me.  I work on living a positive and productive life.  After all of the hard work and dedication I feel blessed to be able to truly love my life and my career.  Most importantly I appreciate being able to share it with others.  One of my goals as an artist is to be able to work with many charities.  I'd like raise a lot of money through my singing to help those in need.

Is there an Italian singer you particularly admire?

Oh wow!   There are so many.  Of course, I love Andrea Bocelli's voice.  It looks like we may sing together someday (if I am lucky).  We are trying to work on that.  When I was first starting to study voice I studied all the great Italian singers.  In the past it was Enrico Caruso, Adelina Patti, Beniamino Gigi, Beniamino Gigli and Giuseppe Di Stefano.  They were the masters of voice.  There was also a famous popular singer named Carlo Buti.  At the time, his was the most recorded voice in Italian music history.  He retired in 1956.  The old time Italians loved him.  He was like a God to them.  He would be like the equivalent of what Andrea Bocelli is today.

Do you speak Italian?

I speak fluent Italian.  I learned to speak Italian when I began to study opera.  I felt it was really important for me.  It brings me great joy to move people especially when they hear my voice in their native language.  I also learned how to sing in many other languages such as French, German, Spanish, Yiddish and even Japanese.  I love to communicate with the audience when I sing, no matter what country I am in.

What do you most love about New York?

I love almost everything about New York.  It is the most incredibly vibrant exciting city in the world.

What are the things that make you look and feel really good?

It really is something normal such as exercise and sticking to a healthy diet.  I eat a lot and I love food a lot (laughs).  I think the Mediterranean diet is the healthiest diet to follow.  It is important for me to eat alot of vegetables and olive oil.  If I don't eat properly I don't feel well.

If you weren't a singer what do you think you would be doing?

Some of the other things I considered when I was young girl was being a fashion designer or a very high-powered businesswoman.  I love business and I love to learn about how people grow and expand their businesses.  I also thought about working for the United Nations.  I love people of all different cultures.  I have sung for many diplomats and most recently for the Gucci family in Washington D.C.  I am grateful that my career has brought me around many things I love and thought about pursuing.

What are you some of your favorite Italian foods?

I love scungilli.  I can't get enough of it.

What do you do on your time off?

I get very little time off.  When I do have some free time, I love to go to dinner parties, the movies and the theatre.  I also love to go to a spa somewhere in a warm climate.

Do you sing in the shower?

If I did my neighbors would have me thrown out of the building. When I practice in the studio I am so loud.  I have a huge voice.  If I sang in the shower it would be twice as big.

What is your most memorable Thanksgiving?

The Italian tradition in our family was always tons of food.  We would start with a huge antipasto platter followed by very heavy pasta such as lasagna.  We would then bring out the turkey and all the trimmings.  We had the traditional holiday desserts such as pumpkin and apple pie but no matter we would still serve all of the Italian cakes and pastries.  It was a wonderful time in my life.  To this day no one makes a better stuffing than my mother.

What song makes you happy when you hear it?

I love when Ray Charles sings Georgia.  I always thought that song should go into a time capsule.  It puts a smile on my face.

Have you ever been in love?

That is one thing I am really good at, and it is not often. I love to be in love. I loved two wonderful men.

Where do you see yourself in ten years?

With Gods help and the way things are going I hope to be able to reach more people with my music and acting.  And of course I'd love to win a Grammy or an Oscar.  You just never know.
---
To learn more about Cristina Fontanelli visit her website at
---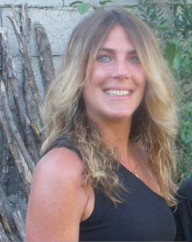 Loraine Pavich has had a diverse career in publishing with several successful magazines.