Daughter of Dean Martin shares some personal insights into her life growing up with the musical legend icon and more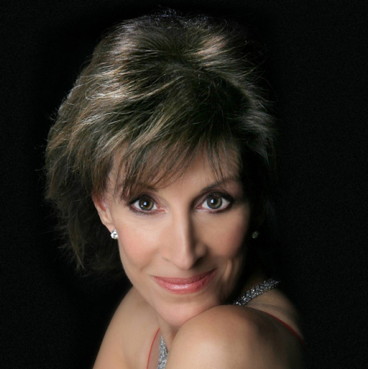 Deana Martin is an American singer, actor and performer and the very proud daughter of iconic entertainer, Dean Martin. She achieved success early in her career in films, theater and television, then quickly added to her repertoire — recording artist, best-selling author, nationally-syndicated radio host, licensed pilot, and business entrepreneur.
In 2004 Deana broke new ground as an author with her best-selling memoirMemories Are Made Of This – Dean Martin Through His Daughter's Eyes, then after completing her sold-out "Deana Sings Dino" international concert tour, she released "Memories Are Made Of This," her top–selling CD of standards and jazz. It remained on the Top 10 charts for over 40 weeks. Deana then launched her phenomenally successful "Memories Are Made Of This" international concert tour.
In the summer of 2009, Deana released her CD Volare and opened on the Billboard Heat Seeker chart at #7, Billboard's Top Jazz Albums chart at #22, and on iTunes Top 10 chart. Deana loved working at Capitol Studios where she collaborated on this project with legendary multi-Grammy Award-winning engineer Al Schmitt, and her producer John Griffeth. Deana's desire to continue her father's legacy and support of children's charitable causes led to her being the driving force behind the annual Dean Martin Festival. All proceeds from this event fund the Dean Martin Music Scholarships.  Most recently, Ms. Martin proudly announced that her book is being made into a movie, directed by actor Joe Mantegna; with screenplay written by actor, writer and television host Bonnie Hunt; starring Jennifer Love Hewitt.
---
For more info and performance schedule, visit Deana Martin's official website at: www.deanamartin.com
---
An Interview with Deana Martin

Can you quickly list five things you love in your life?

I love my son and my husband that's one. I love my two grandsons. I love my music. I love the whole idea of my father Dean Martin. He just filled so many hearts with love and put so many smiles on people's faces and I loved everything he stood for. I love good Italian food and wine. Of course I love life. I think that is five right?  (laughs).

What was it like growing up with your father Dean Martin?

Can you imagine? First of all he was so much fun. He really was like one of the kids. He always had that twinkle in his eye and a smile that lit up a room. We knew when we were very very young that he was so cool. A lot of kids don't think their parents are hip or cool but we knew our dad was. There was just something about him that was so sweet and kind. I never heard him raise his voice. My father was good-natured, and sweet and he would just let things go. But finally if he had it up to here then it was over. He was very very Italian. It was his way or the high way.

Where was his family from in Italy?

My grandfather Gaetano Crocetti was from Montesilvano in the Abruzzo region of Italy.  They have built The Dean Martin piazza there. Every year we celebrate the Dean Martin Festival in Steubenville Ohio (my fathers birthplace). People come from all over the world.  A few years ago the mayor of Montesilvano came to the festival in Ohio and he actually brought my grandfathers birth certificate with him.

Do you think your father contributed to your musical career and if so how?

He influenced me so much. I actually started out in country and western. Lee Hazelwood gave me two great songs; "Girl of the Month Club" and "Will He Remember Me".  I had quite a little success with country music at that time.  As I got older I started to think about the music of my father and his pals;  Uncle Sinatra, Uncle Sammy, Rosemary Clooney and Judy Garland.  I loved them and I loved the way they sang. They also had a huge influence on me more than I even knew at the time. I now embrace that music. It is hip and timeless and it is classic. It is in my blood and came from my DNA. The music and the words have meaning.  There are some songs I sing and if I just start to think about it they can just make you cry. It just touches your soul because music is your soul.  We continue to do that every year at the festival to raise money for the Dean Martin Music Scholarship. It is a tough few days and we work very hard to keep this alive. It is one of my favorite things to do.

Where did you grow up?

I was born in New York.  We moved to Beverly Hills when I was one year old.  I lived there all my life. Boy has that place changed. When I was a young little girl, Beverly Hills was a small quiet quaint little town. Everyone knew each other and would never lock the front door or take the keys out of the car. It was a wonderful community.

What is your personal approach to music?

First of all I have to love the song. It has to touch me. It is something about a melody that will take me and I go with it. It could be a fun song or a novelty song. If I am doing an Italian festival, I would want to sing a Lou Monte song such as Please Mr. Columbus. It's a fun song about Italians. There are definite themes I like to cover.  If I am going to Feinstein's I want it to be a little more sophisticated…although they might get a kick out of hearing me sing a Lou Monte song. It all depends on the venue I am going to. I do however end every single show with Everybody Loves Somebody and make a toast to my dad. Its about where will that song put me in my day.  I like to surround myself with wonderful things.  I try to my hardest to be happy and make other people happy.

I never met anyone who loves your father's music more than my childhood friend Pete Langone.  His favorite song is Welcome to My World.  What is your favorite song of your father's?

You might think this is funny.  It is a song called "I Will". It is just the way he sang it, and it always touched me. It was a big it for him around 1964. Not too many people remember it. "Memories are Made of This" comes close.  That song has a special meaning to me. I went to the recording with my stepmother Jeanne who raised me. She took me took Capitol Records to watch him record this and I have that gold album framed in my home today.

What was your father's favorite song?

"Everybody Loves Somebody".   When he passed away we were all trying to figure out what can we put on his headstone.  I said it has to be Everybody Loves Somebody.

If you could sing a duet with John Mayer or Keith Urban who would choose and what would you sing?

I do like them both. But I would choose Keith Urban. There are so many wonderful songs I would love to do with him. I would choose  "Faint of Heart", a song that Vince Gill did with Diana Krall.  There is something very romantic about it. To me Keith would be the perfect singing partner to sing this song with.

Do you ever sing out loud in your car?

All the time!  My husband said I can't stop myself.  He will ask me a question while I am driving and I will answer it in a song.

What is your favorite Italian restaurant in New York?

I cannot go to NY without going to Patsy's. I love Patsy's. The owner Sal Scognamillo is the most wonderful man. If had I second choice it would be Raos.

You are a very beautiful woman and you look amazing.  How do you stay in such wonderful shape?

It is hard work because I am Italian (laughs). I eat well and I eat good food. I get up in the morning and no matter what I will get on the treadmill. I do eat some fried calamari and fried zucchini here and there. All in all, I have a good diet and I exercise. Most important I have a good attitude about things.  I try and let things roll off my back.

What are some of things your father taught you?

My father taught me to treat people the way you want to be treated.  That is how he was.  He told me you if you live by that you can't go wrong.

Tell us something special about your dad that still lives on through you?

He touched so many people and brought so many people together. It doesn't matter where I go. I can be in Dubai and people will come up to me and touch me and they will cry when they see me. They tell me I remind them of my father.

What was it like growing up around the Rat Pack?

They were always over our house. I loved Frank Sinatra. He was so good to me. He was one of the guys who were like a dad that would talk to you. He was concerned about what you did. He was interested in your life and he really cared about you. This was so meaningful to me. He called me the little social butterfly. I was always running in and out of the rooms and I would go up to him and give him a kiss and a hug. Imagine having Christmas Eve at the house and Rosemary Clooney is sitting there and singing Christmas Carols. Judy Garland, Tony Bennett and Andy Williams would all stop by the house. They were just regular people but you knew they were special.

Did your family have a lot of parties growing up?

Oh yes those were lovely times. However, what most people don't know is that my dad liked to go to bed early. He wasn't a party animal by any means. In fact, on my 18th birthday party I had a band called The Buffalo Springfield and we were playing and we were loud. That night at 11:00pm he called the Beverly Hills Police Department and told them those Martins are making too much noise.  He liked to get up early.  If he weren't going to the studio he would go and play golf. He really was a healthy guy. He taught me something about how to eat bread. He told me if I pull out the center of the bread and just eat the crust I would never gain weight. I still remember his words to this day. I happen to think the crust of the bread is the best part anyway.

Who do you think your father would have dated today Lady Gaga or Madonna and what kind of women did he like?

Both to me are such huge talents. That is hard to say. Probably neither, but I think if he knew them, I would have to go with Lady Gaga. He might have admired Lady Gaga as a performer and her singing ability. He would have gotten a kick out of her. He loved a certain look and type. He loved Grace Kelly. He liked his women very elegant and classy with their hair pulled back. He liked intelligent women but with a sense of humor. Today, I think he would have dated Katherine Heigl or Charlize Theron. He also would have thought Annette Bening was sweet and charming.

Was your father strict?

Things had to be his way. We were very good kids. We were brought up right and to be very respectful. No one would ever raise his or her voice in the house. We really didn't do things that were bad. If we ever came home late for dinner my father was never the one that would say anything, it would always be our mom.   If you had ever done enough bad things in a row, then you would hear, "you need to meet your dad in the den."  "Oh no the den", we said.  He would walk in and we would look at him and start to cry. We were so embarrassed that at that point we had to meet him the den. We respected him so much and didn't want to get in trouble. He would say to us;  "Ok kids you did this and you did that now make sure you let your mother think that I am really scolding you here".  Then he would say;  "now never do it again".

When do you feel your best?

I feel the best in the morning. I love it when the house is quiet. I will make some tea or coffee and bring it up to the bedroom for my husband. We will watch the news or read the paper together. I find this time of the day to be the most peaceful.

What is an Italian dish you like to cook?

My favorite dish is pasta fagioli. I have a wonderful story about it. My grandmother (my fathers mother) Angela would cook for us every Sunday night. One day she took me aside and told me she wants me to learn how to make her pasta fagioli, and she asked me not to tell my sisters. This was just for me to learn. She told me I couldn't write it down that I just have to remember it. She told me one day when she is gone I am going to make it for my father and that will always be the connection between all of us. I stood there and watched her every move. She would add the olive oil, beans, tomatoes and the tubetti. Then she added her secret ingredient of cinnamon. She also used Romano cheese, not Pecorino. It was just delicious.

Years went by and I asked myself what could I get my dad for Christmas?  (His mother had passed away at this point). Then it came to me to make the pasta fagiolo. I made the soup and remembered all the ingredients and how to make it just like my grandmother. That memory of cooking with my grandmother was just so vivid in my mind. I made it and it tasted great. I put it in a Ball Mason jar with a red ribbon around it and drove to my dad's house. He opened the door and I handed him this jar and his eyes just lit up. He said;  "do I think what I think this is?".  It was absolutely the moment my grandmother wanted me to have. He called me a few weeks later and asked me to make it again. This time he left a note for me with the housekeeper thanking me for the soup and five 100-dollars bills to pay for the beans. I explained to him that beans do not cost $500.00. He asked me to make it yet again, so I made it again. He left me another note and five more 100-dollar bills. This time the note said thank you for the soup now by yourself a house. That was my dad. He did such cute little things like that.

If you could see your father now and spend one more day with him, what would you do?

I would want to spend the day with him doing what he loved most. We would get up bright and early and go to the golf range. After we would go the movies and see a Western. He just loved Western movies. We would end the day with a great dinner and just talk about everything and anything. I miss him and I miss being with him. He is always around me. I have his music playing all the time.

Do you want to continue singing music forever?

I want to do this as long as my voice is sounding good and as long as I possibly can. I want to keep my dad's legacy alive, and I want to tell a few Dean Martin stories. I have so much joy on stage when I am doing my show. The reaction and feedback I get is so wonderful and so important to me.  Hopefully people won't say Deana isn't good anymore. Right now I am having a lot of fun.

 
---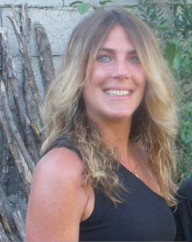 By Loraine Pavich
Loraine has had a diverse career in publishing with several successful magazines.