Italian-American popera singer lands major ABC Christmas special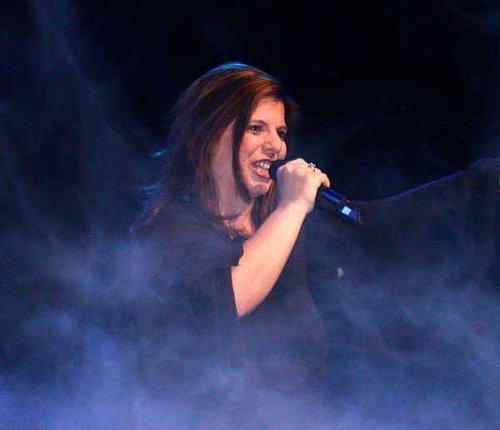 Romina Arena has sold over four million records worldwide, sang for the Pope at the Vatican and the President at the White House, and has had the privilege to perform alongside some of the greatest stars in the world including: Andrea Bocelli, Lionel Richie, Brian Wilson, Al Martino, Gladys Knight, Marcello Giordani (leading tenor at the famed Metropolitan House in New York), Alessandro Safina, Blessid Union of Souls and many others.
From the age of 4 until she was a teenager, Romina was a Mouseketeer for Disney in Italy. After leaving Disney behind and starting a solo career, at the age of 15, she was attacked at backstage at a prime time television show in Sicily at the hands of a jealous entertainer. Her attacker severed her vocal cords with a pocket knife, leaving her comatose. Her physicians told her she would never sing again. However, with true determination Romina not only survived the attack, but over a three year period, completely recovered to become an International star selling more than 4 million records – a result from developing a five-octave vocal range due in part to the trauma to her pharynx. Romina is the only known female Tenorette in the world.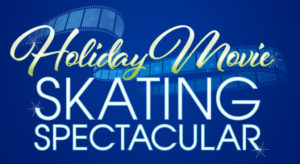 Romina Arena will star in her ABC Christmas special on December 4th and December 18th. She will be joined by guests The Four Phantoms and major Olympic two time world champion Brian Boitano and US Olympic champion Kimmie Meissner will skate to the music of Romina's songs and voice, including some from the biggest holiday movies of all time.
A couple of the songs written by Romina Arena are FLY ME HOME from her national major PBS TV special and EVERY DAY IS CHRISTMAS DAY –  a song she wrote for the Hallmark movie A CHRISTMAS TO REMEMBER. This show is based on Romina's successful new brand franchise of books, records, products and live TV specials entitled: 'WHERE DID THEY FILM THAT? HOLIDAY MOVIE SKATING SPECTACULAR'. The show will air twice in North America on ABC in December reaching over 50 million households worldwide, in additional 77 countries around the world on ESPN. It will be hosted by Olympic winner champion ice skater famous Kristi Yagamuchi and Olympic champion ice skater Michael Weiss.
Perhaps the greatest honor, Romina says, was to collaborate with major Maestro Oscar winning legendary film composer Ennio Morricone (he scored the music of great movies including THE GOOD THE BAD AN THE UGLY, ONCE UPON A TIME IN AMERICA, THE UNTOUCHABLES, CINEMA PARADISO and many others). Maestro Morricone has worked with Romina on a major successful album titled: 'MORRICONE UNCOVERED', where she was honored to write and record for him original lyrics in four different languages (Romina writes and sings fluently in ten different languages) to 15 of his most iconic movie scores of all time. Of course this incredible music collaboration has opened doors for her like no other.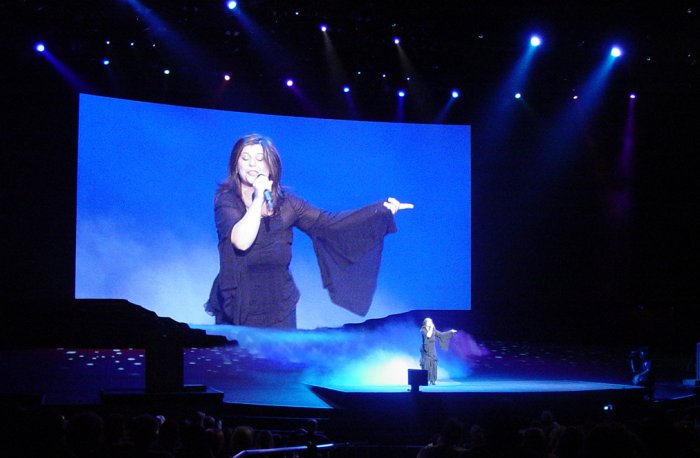 Romina recently signed a major multiple book deal with historic American US book publisher Quill Driver Books, and released the first of a series of amazing travel guides for movie lovers and a movie guides for travel lovers of Italy. It is titled: 'WHERE DID THEY FILM THAT? ITALY'.  She also signed a major recording contract with one  the biggest Hollywood film studios, the prestigious LAKESHORE ENTERTAINMENT. Lakeshore produced the music version of the book: 'WHERE DID THE FILM THAT? ITALY – the soundtrack music journey', where Romina Arena re-recorded all of the songs from the most famous movies filmed in Italy. Here is a preview.
Romina will also take fans on a series of 'theme movie vacations', in fact they are planning the first two WHERE DID THEY FILM THAT? SICILY and WHERE DID THEY FILM THAT? VENICE – taking travelers not only to the specific locations of the movies contained in her book and record, but they will also explore all the local food, local architecture, history, beaches, shopping experiences, art, museums and much more. Anyone interested in coming to any of  these two incredibly beautiful Italian cinematic vacations can send an email to romina.arena@theitalianmoviecompany.com to inquiry further.
To top off all of this, next year Romina will receive one of the greatest international awards as "best Italian female music artist and for her contribution to the world of cinema". The award which she will receive in Tuscany next year, is the prestigious APOXIOMENO AWARD.  The award has been also given this year to Oscar winning major actress Hellen Mirren, Oscar winning Ennio Morricone, and Oscar winning major director Paul Haggis. Romina is truly humbled and honored to receive this award for her work in promoting Italian culture in America and in the world. She will be doing two large concerts in Italy, soon to be announced, which will be seen on Italian national television and in America. She will be joined with two of the biggest stars in the world of music as special guests, of whom will be announced soon.
The busy schedule continues, as Romina will be launching soon several new books (including a music business book, her first children book and an inspired cookbook). She will be filming her first new national TV Travel and food cooking series for American national television, to be directed by Golden Globe winning Italian director Gianpaolo Cugno who received this great honor for his work with Disney. Also, WHERE DID THEY FILM THAT? ITALY, with a focus on Sicily and Venice, will be a live TV series version of her books, all about Italian culture, movies, food, music and tourism.
Romina says she has been totally inspired by her tragic but remarkable survival life story – of which is currently in the making of a major motion picture to be produced by a two time Oscar Hollywood top film producer. Her story will also soon be a book and a Broadway musical.
So intensely involved in her work, Romina is currently writing lots of music for film and television and also collaborating with some big Hollywood studios.
For much more info, visit:
www.wheredidtheyfilmthatitaly.com