ALFIO IN CONCERT – New York-Metro, Boston, Detroit, Los Angeles Among Tour Dates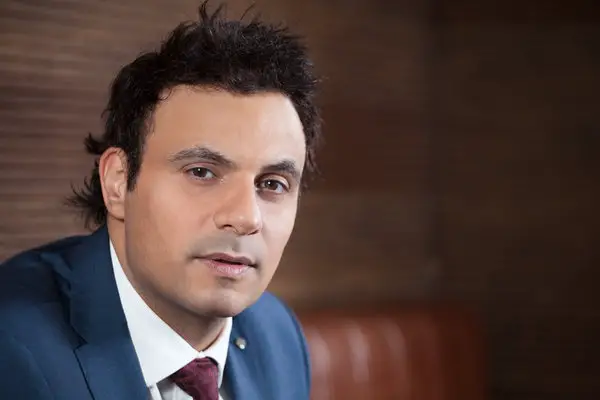 Australian-Italian vocalist ALFIO is music's modern ambassador of Old World charm, taking audiences on a sentimental musical journey filled with Italian classics, sweeping arias and timeless love songs.  He made his public television debut this summer with ALFIO IN CONCERT, and the charismatic singer/songwriter is earning comparisons to Andrea Bocelli, Michael Bublé, and Frank Sinatra. The companion CD to his August 2015 TV special made the Billboard Top 10 on the Classical Crossover chart, which he quickly followed in October with the release of his latest studio CD, AFTER LOVE, and now he is heading on the road for a limited tour of intimate venues in October and November in New York, Boston, Detroit, Los Angeles, San Jose, Pittsburgh, Baltimore, Albany and Sellersville, PA (tour date details below).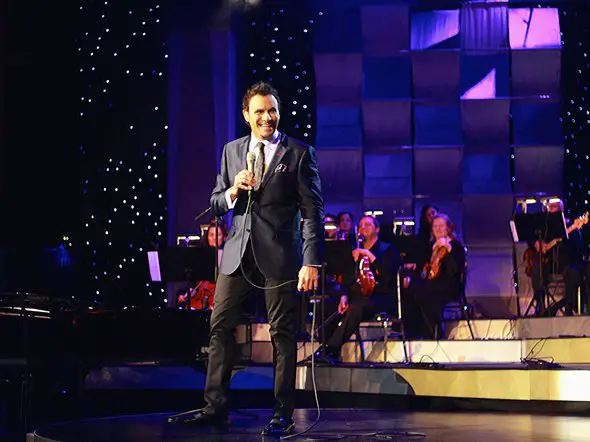 ALFIO's live show intersperses Italian standards including "Granada" with American hits like John Denver's "Annie's Song," showcasing his artistic and vocal range. His set list crosses generations in its appeal, and the roots of this sensibility are evident in his original composition "Pavarotti," inspired by his 2005 dinner as a young man in his twenties meeting his idol. ALFIO pays tribute to another of his predecessors with a new arrangement of the song that brought Andrea Bocelli to the attention of U.S. audiences, "Con Te Partirò."   A standard closing song for ALFIO's live shows, Frank Sinatra's "My Way," neatly sums up his approach and appeal.
ALFIO is the rare tenor who can accompany himself on piano during an aria, as well as write songs. In the mix are ALFIO's original compositions "Our Dream" and "After Love," which could be as at home on the American Pop charts as in the context of the traditional Italian repertoire of love and loss.
ALFIO began his vocal training in Parma, Italy, encouraged to study the tenor repertoire by a composer who had worked with the great Luciano Pavarotti. However, ALFIO's strong desire to sing contemporary music along with the classics, as well as to write and perform his own compositions, led him to a unique musical identity he has joked is more a "nine-and-a-halfer" than a "tenor." ALFIO's humor is evident throughout his concert banter, as he connects with the audience telling stories of an unusual career path forged by his parents' strong heritage and the generational push and pull to keep that culture alive while being true to himself.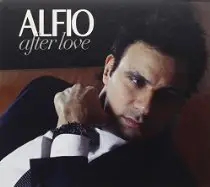 For more information about ALFIO, visit: www.alfiomusic.com/tour
Purchase his new release "ALFIO – "After Love" on the Italia Living Amazon Store
2015 TOUR DATES:
OCT 9 – Baldwin Theatre, Royal Oak MI www.brownpapertickets.com/event/2188742 or 1-800-838-3006.
OCT 15 – Montgomery Theater, San Jose CA – http://sanjosetheaters.org/event/alfio-in-concert/ or 408-792-4111
OCT 24 – Tarrytown Music Hall, Tarrytown NY – https://tickets.tarrytownmusichall.org/eventperformances.asp?evt=1721 or 877-840-0457
NOV 1 – Catalina Jazz Club, Hollywood CA – www.ticketweb.com/t3/sale/SaleEventDetail?dispatch=loadSelectionData&eventId=6111755 or 323-466-2210
NOV 7 – Byham Theater, Pittsburgh PA – www.trustarts.org or 412-456-6666
NOV 12 – The Wilbur, Boston MA – www.thewilbur.com, or call the box office at 617-248-9700
NOV 15 – The Swyer Theatre @ The Egg, Albany NY – https://tickets.theegg.org/TheatreManager/98/login&performance=23504 or 518-473-1845
NOV 20 – The Gordon Center, Owings Mills MD – https://app.arts-people.com/index.php?show=58053 or 410-356-7469
NOV 21 – Sellersville Theater, Sellersville PA – www.ticketfly.com/event/919519-alfio-sellersville/ or 215-257-5808
CONTACT:
Susan Hellman
Hellman Communications
Phone: 631.421.1141
Email:  susan@hellmancommunications.com