Italian Songstress brings the Romance and Magic of Venice to New York on April 30th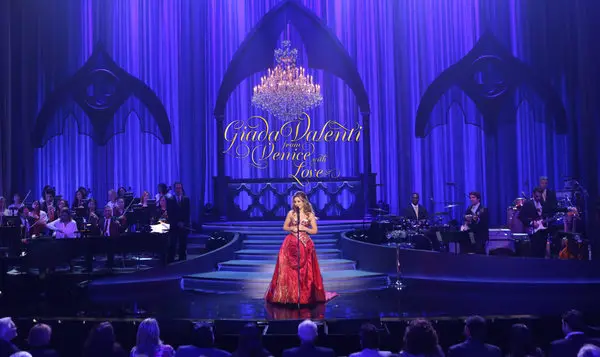 On Saturday, April 30 at 8:00pm, singer Giada Valenti takes her audience on a romantic and magical journey as she performs her own interpretations of American and Italian hits from the 60s, 70s, and 80s. Born and raised in Venice, Giada has always been influenced by her hometown, bringing its magic and passion to her musical style.
Enjoy a romantic evening of music, and since this is New York with countless top rated restaurants to dine — book a nice dinner before the show or drinks afterward.
There are still some great seats available. Tickets are $25 – $35 – $45, depending on where you want to sit. There are even some VIP tickets for $100, which include seating in the first 15 rows and a goody bag with Giada's "From Venice With Love" CD, DVD and other merchandise.
Giada Valenti – From Venice With Love
Saturday, April 30 at 8:00pm
The Town Hall
123 43rd Street, New York, NY
Tickets and info: (212) 997-6661
www.thetownhall.org