Exquisite supercars and classics to be auctioned in Monterey, California on August 13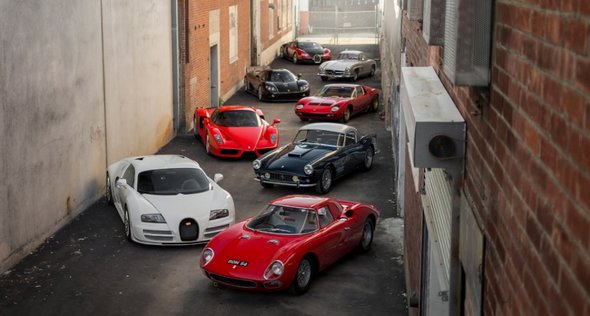 At this annual event, highly collectible classics and supercars come up for auction all the time, but seldom on the block do you see a collection this staggering all in one place. RM Sotheby's is calling this years special collection of consignments — The Pinnacle Portfolio.
It's "the most significant and valuable private automobile collection ever presented at auction," according to RM.
From Ferraris and Lamborghinis, to Bugattis and Porsches, serious car collectors will be offered an exclusive opportunity to own the pinnacle model of each of the world's most celebrated marques.
The private automobile collection of post-war sports cars comprises an exceptional series of approximately 30 automobiles, each of which represent key milestones in automotive design, engineering and performance.
The collection spans 57 years of automotive history and design, and includes two Bugatti Veyrons (the first and last coupes made), one of each of the previous Ferrari flagships (288 GTO, F40, F50 and Enzo), a Koenigsegg CCXR, Lamborghini Reventon, Maserati MC12, Saleen S7, Mercedes SLR McLaren, Porsche 959, Jaguar XJ220, and a McLaren F1.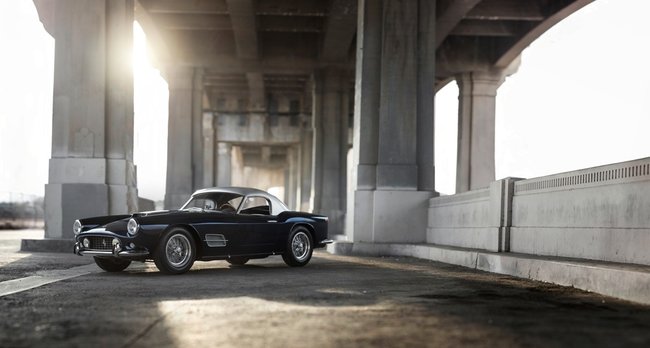 These modern 200-mile-per-hour supercars are joined classics as well. Such as one of the most coveted of all Ferrari convertibles — a 1959 Ferrari 250 GT LWB California Spider, chassis no. 1307 GT (pictured above), also a Ferrari 250 LM and 275 GTB, an actual factory Daytona Spider and Dino 246 GTS. In addition, a Mercedes Gullwing, Porsche 356, Toyota 2000GT, and a Lamborghini Miura SV.
The auctioneer says there are more vehicles to be added to the list before all's said and done.
"While many of the world's most impressive collections were established in the public eye of the car-collecting world, the Pinnacle Portfolio was assembled with a clandestine, surgical precision unlike any other that has come to market," said RM specialist Shelby Myers. "Its almost obsessive focus on perfection, rarity, and the superlative, irrespective of price, makes it the most significant and valuable private collection of motor cars ever presented at auction."
RM Sotheby's flagship Monterey auction, held during the world-famous Pebble Beach Concours d'Elegance week, will head to downtown Monterey, California, August 13-15. The Pinnacle Portfolio will be offered during an exclusive, standalone auction on Thursday, August 13.
For more info and to view the lots, visit: www.rmsothebys.com