Just as the Ponte Vecchio is a well recognized symbol of Florence — so is Fratelli Piccini a recognized symbol of excellence in Florentine craftsmanship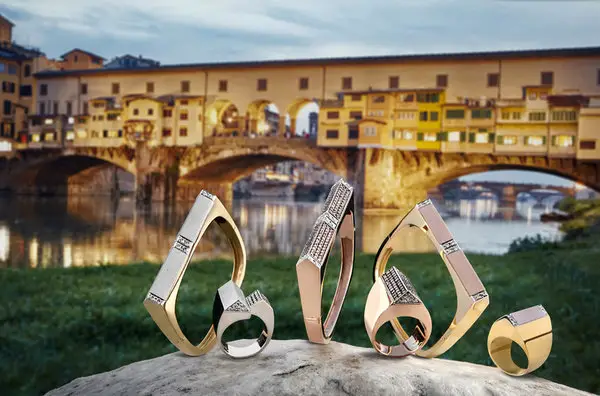 Fratelli Piccini is well known as a haven of tranquillity and hospitality away from the crowds outside on Florence's famous bridge — filled with exquisite jewelery designs, some of which were first created by founder Armando Piccini, the uncle of current CEO Elisa Tozzi Piccini.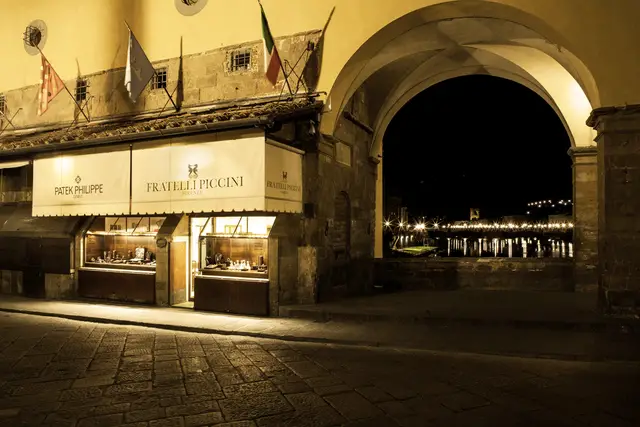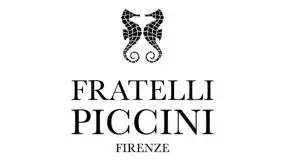 Established in 1903, Fratelli Piccini holds 111 years of history, but its approach does not rely on the past; this is a firm whose heritage-first approach is handcrafting the future.
Fratelli Piccini Jewelers remains true to its heritage. With the influx of tourists, it would have been easy to succumb to the appeal of the mass market, but this esteemed family company prefers to maintain the great traditions of fine Italian gold craftsmanship. In the early 1900's it was named purveyor to the Royal House of Italy. It attracted considerable attention in the 1950s, due to the talents of Armando Piccini. He earned the reputation of personally managing his fine jewelry creations, from concept to modeling to engraving to final finishing. In 1958, he won the International Diamond Award, which brought his company international prominence. Fratelli Piccini became the jeweler of choice for Florentine nobility, and it was not long before his reputation spread to Hollywood, where stars like Bette Davis, Ingrid Bergman and Clark Gable became regular customers.
Time-honored traditional techniques are what make Fratelli Piccini unique, and their creations continued to be sought after worldwide. Care and attention is paid to every single piece of jewelery made in the historic atelier. Colored stones are a singular speciality, a passion shared by the Piccini family that has led to knowledge and expertise in the field as well as to the best gemstone dealers in the world.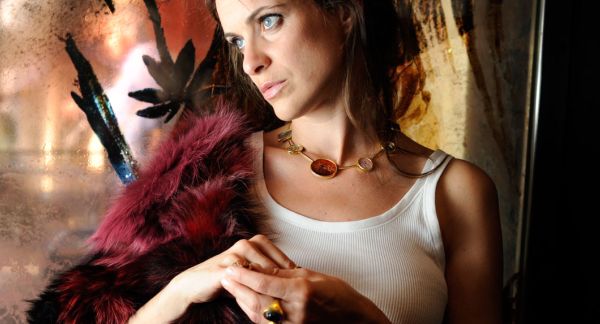 The same care and attention is also devoted to the firm's customers. Here, designers are accustomed to crafting bespoke pieces, using a variety of semi-precious and precious stones, depending on your wishes and wallet.  Whether high end custom pieces for any occasion or bridal collections of unconventional and intimate symbols of love.
Fratelli Piccini has created an identity recognized and appreciated all over the world. An identity of excellence and impeccable service to the Client.
Fratelli Piccini is not only one of the oldest and and most unique jewelry brands of Italy — it is a truly Florentine experience that mixes culture, artistic design and history with a luxury feeling.
Fratelli Piccini has received international accolades and awards of the highest recognition. And they spend much of their time giving back as well in supporting several charitable causes and events, both local and worldwide.
While they carry some well recognized select brands on premises such as Patek Philippe, Mikimoto, Corum and Messika to name a few — Fratelli Piccini will always be known simply as goldsmiths. Yet, beyond simple…these are exquisite pieces of Florentine history and perfected craftsmanship.
Today, Fratelli Piccini is handcrafting the future from their successes of the past.
Fratelli Piccini
Ponte Vecchio, 21–23R
Florence
www.fratellipiccini.com