Bringing the best leather handbags from the historical San Lorenzo Market direct to your door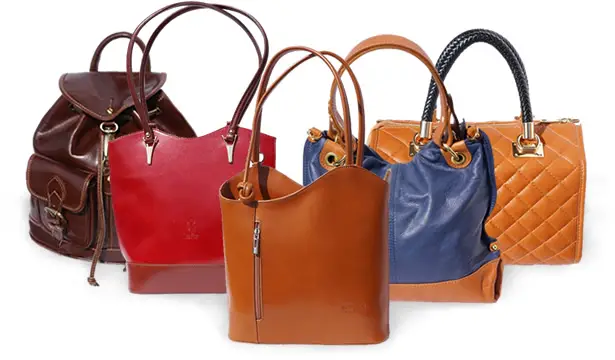 The Italian artisan tradition of creating high quality beautifully designed leather goods, dates back centuries in Italy and are among the world's best.
We would like to introduce you to one of our Italia Living Featured Sponsor partners — Florence Leather Market.
Pelletteria San Lorenzo was established in Florence, Italy as a follow up to the ancient tradition of San Lorenzo market, perhaps the most famous tourist market in Italy and one of the eldests in Tuscany.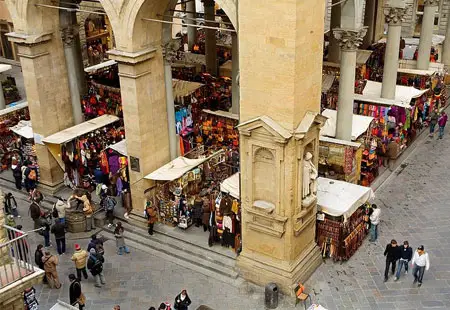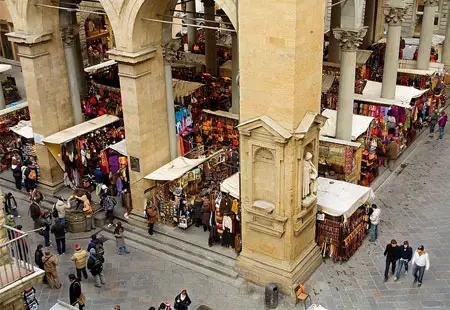 Now, Florence can't lay claim to inventing leather goods, but they can lay claim to perfecting them. Fashionistas and shopaholics the world over know that Florence's leather markets are the place to go to find expertly crafted leather handbags, belts, jackets, coats and wallets.
Florence Leather Market has built a sought after reputation of offering a wide range of beautifully crafted leather handbags and wallets, while providing a consistent high level of customer service that is exceptional.  Most of all, for the luxurious products they carry — their prices often don't reflect luxury.
Can't make it to Florence to experience shopping the market for yourself?  Don't worry, you can get a great deal from the comfort of your home — where ever that might be. Through the website and online store of Florence Leather Market, they export their leather products all around the world, and at highly competitive prices.
The online boutique offers trendy bags, wallets and more, for men and women, and for both for work and leisure. You will find a perfect bag for any moment and occasion, for yourself, or to give as a much appreciated gift.
In addition to their already great prices, you can subscribe to their Privilege Club to receive their newsletter, special offers and extra sales.
Italian products have long been associated to elegance, quality, high differentiation and strong links to tradition. And not one of your purchases at Florence Leather Market will disappoint such expectations.
All Florence Leather Market bags and wallets are produced in Florence, Italy, and they proudly spread the luxury and quality of the "Made in Italy" mark all over the world at an affordable price.
A luxurious bag from Florence Leather Market is a purchase you are guaranteed to love and appreciate for years to come.
Visit their website at: www.FlorenceLeatherMarket.com