The American Express Luxury Summit 2014 was held earlier this month in Naples, Florida.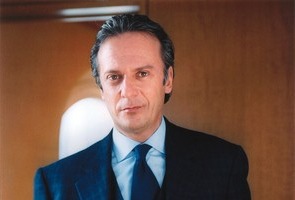 During the "Does Made in Italy Still Matter" keynote, Umberto Angeloni, the president of Italian menswear brand Caruso, argued that centuries of fine living lend the "Made in Italy" phrase a distinct flavor.
The executive discussed the importance of production location in terms of quality, design and essence. While affluent consumers are passionate about the made in Italy label, realistically, does this signifier still matter?
"The Italians are the ones who have perfected the art of living well," said Mr. Angeloni. "Italian brands have understood that, by association, they can do well," he said.
Mr. Angeloni opened with data from Boston Consulting Group's "True Luxury Global Consumer Insight" report that discovered that 87 percent of consumers in the BRIC countries feel that Made in Italy is important, while 71 percent of consumers in Europe, the United States and Japan felt the same way.
The report also showed that Italian brands are ranked number one in terms of clothing, accessories and jewelry. The country is ranked second in watches and automobiles.
Mr. Angeloni stressed that he does not feel that the report's finding are an indication that the quality and design of Italian products are superior than other countries. He stated that in some cases, Italian brands have lowered their standard of quality by moving production outside of the country, so the emphasis on "Made in Italy" must be less rational.
In terms of economics, there is the country of origin effect. Essentially, consumers are attracted to a brand's country of origin because they relate to that culture rather than the product itself.
Mr. Angeloni equated the success of the Romans to understanding the luxury lifestyle and purpose of functional designs. Instead of conquering through force, the Romans expanded their empire by absorbing other cultures and becoming patrons of the arts.
Through the Reinassance to modern day, the globalization of the Roman mind and ideals have been preserved, making Italy, in many ways, a center of creativity. This lifestyle and "keeping the legend alive" idealism has created an almost mythical culture that brands can benefit from by simply being associated with the country.
Mr. Angeloni feels that the glamor and perception of Italian design is too powerful to break, especially with such a strong interest from affluent consumers around the world, including the growing luxury market of Asia. It is clear, as the world becomes more and more globalized, the importance of "Made in Italy" will remain strong.
"As we globalize and lose our national identity," Mr. Angeloni said, "country or origin will become more important, while other 'made in's' may become diluted."
"The character that Italians have, the passion and the instinct to live well will prevail," he said.