Jewelry collection entitled "Timeless Blue" unveiled on Madison Avenue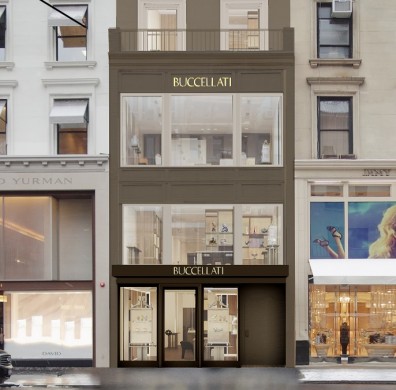 Since 1919, Milanese jeweler Buccellati has kept the art of the Italian Renaissance at the core of their design philosophy, but with the opening of their new five-story flagship on Madison Avenue on March 12, the house's designers have found themselves dipping into a new creative pool: Impressionism.
The jewel collection entitled "Timeless Blue", will be unveiled at the Buccellati flagship at 714 Madison Avenue, which houses a high jewelry lounge, a private family vault of vintage offerings, and a gallery on the fourth floor. A percentage of all sales from the new boutique during the week of the event will be donated to Save Venice, a restoration foundation dedicated to preserving the artistic heritage of Venice.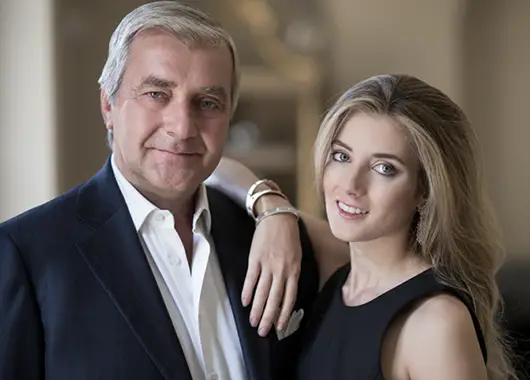 Co-designed by Lucrezia Buccellati, who at age 25 happens to be the first female designer for the brand, the five signature, one-of-a-kind pieces were inspired by rare works privately owned by her husband, David Wildenstein, a gallery owner and avid collector.
"We've always loved art, and the idea for this project was to create jewelry that was inspired by paintings that moved us," Andrea Buccellati, President and Creative Director, told Blouin Lifestyle.
"But because Buccellati has always been inspired by Italian Renaissance art, we wanted… something that is not Italian, and from a completely different period as well," added Lucrezia Buccellati, Mr. Buccellati's daughter and the family-run house's first female member to assume the role of designer.
For Ms. Buccellati, "the challenge was really to find the ones that spoke to us. The hard part is translating the story of the painting into a jewel, working with its properties, making the design tell the whole picture. But it ended up coming out quite naturally."
With this collection, the Buccellatis are marking the brand's evolution into a more contemporary style and design, while maintaining its traditional craftsmanship techniques. Bringing Miami-born, New York-based Ms. Buccellati on board is also part of the plan to inject youth into the brand, which plans to expand into the Middle Eastern and Asian markets — including Hong Kong, Macau and Shanghai — over the next year, after spending the last one bowing new North American doors in Chicago, Miami and New York.
"The first time Lucrezia told me she wanted this job, I told her she had a very big responsibility because she has to bring the brand into the new era, which is not easy for a company with such a strong style," said the elder Buccellati. "But she gives me a younger point of view. We talk every day, and after our conversations we come up with new ideas. Here we've designed a completely new collection and it was a beautiful experience."
714 Madison Ave, New York, NY 10065
(212) 308-2900