Yet avoidance of it, or recovery from it, can be best done with planning now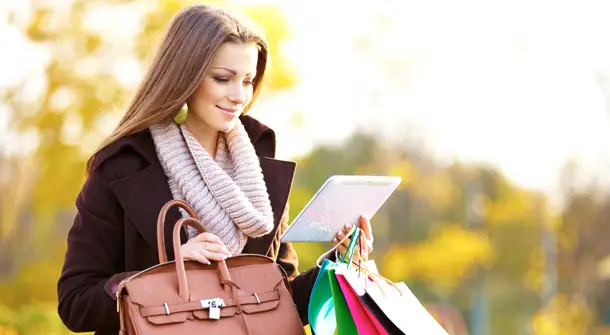 The luxury industry seems to be heading towards a more sensitive year in 2014. With many luxury groups reporting slower sales growth so far this year across all luxury sectors, some brands are likely to report a decrease in sales and profitability by years end.
The increase in prices of raw materials as well as shortage in precious materials, more expensive real estate and political instability – have all been contributing to a poorer performance for most luxury sectors. Some companies are reporting 2013 as the worst in the past 3 years. Another important factor leading to slower performance has been from a major change in product development, especially due to the growing influence of emerging markets.
With wealthy consumers allocating a larger budget to technology, especially gadgets, spending on luxury products, especially the uber luxury ones such as watches or cars has taken an indirect hit. Cars and yachts tend to be leased rather than acquired, the same trend being registered by residential real estate, especially seasonal, such as vacation destinations.
Overall, luxury brands have been seeing a growing lack of loyalty from traditional consumers in both mature and emerging markets. While it has been slightly reduced over the past couple of years, many of the top players are going back to increasing advertising spending, both traditional and online. As technology continues to grow, so does the amount of spending for online and mobile advertising, as more luxury brands are realizing the higher ROI for advertising dollars spent in this area.
In particular, there have been some recent moves and developments within luxury Italian fashion and accessories brands, that haven given some insight. Pressure on less performing brands such as Sergio Rossi and Brioni within the Kering Group. Major luxury powerhouses such as Gucci and Giorgio Armani could see closure of at least 10 percent of their retail network, especially in China, the U.S. and Russia. Prada could see a slow down in retail development, opening less stores in 2014 – the group has already reported slower growth in 2013, not to mention the poor performance of Prada Group brands such as Car Shoe and Church's. 2014 is also likely to speed up the sale of groups such as Armani Group and Versace or otherwise decline in valuation.
Powerhouse brands which have early understood the importance of upgrading their luxury image such as Valentino, Bottega Veneta and Tod's are likely to avoid recession in 2014.
Italian brands certainly are not the only one's facing dismal coming months – and in fact all luxury sectors are seeing a recent decline. Hospitality and travel have also been suffering from increasing pressure on rates, being felt by both luxury and ultra luxury hotel chains.
While the remainder of this year and 2014 look gloomy, one thing is for certain – as technology changes, so must the way luxury brands communicate with and meet the needs of today's luxury consumer. Investment in those areas of embracing new ways to connect and engaging your customers, will position any luxury brand for longevity in the marketplace of today and tomorrow.