Italian fashion house to work on improving look and image under new leadership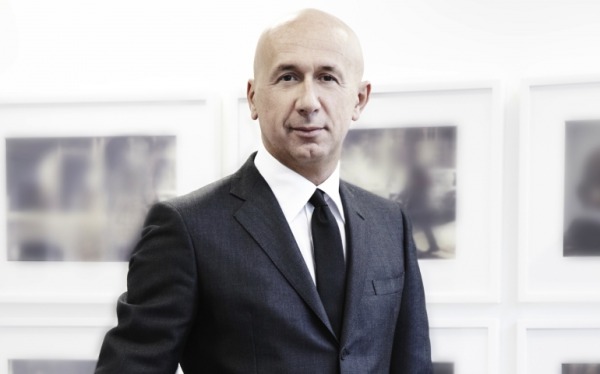 Gucci's top two executives will step down from the luxury label, as Paris-based company owner Kering SA (KER) seeks to revive growth at its faltering flagship luxury brand.
Gucci Chief Executive Officer Patrizio di Marco will be succeeded by Marco Bizzarri, while Creative Director Frida Giannini will leave after showing the fall-winter collection in February 2015. Bizzarri, who currently heads Kering's luxury-couture and leather-goods division, will replace Di Marco on Jan. 1.
The shakeup is the brand's biggest since the 2004 departure of duo Domenico de Sole and Tom Ford, who were widely credited with reviving the storied brand from a loss-making family company to a global fashion house. More recently, Gucci has struggled as customers switch to labels they perceive to be more exclusive, with sales falling in the most recent quarter.
Kering has been overhauling management of its luxury brands. In October, the Paris-based company named new CEOs at Bottega Veneta, Brioni and Christopher Kane. Kering CEO Francois-Henri Pinault will oversee the company's luxury couture and leather-goods division until a replacement is named.
As newly appointed Gucci CEO, Marco Bizzarri will report directly to François-Henri Pinault, Chairman and CEO of Kering. As Chief Executive Officer of Gucci and member of the Executive Committee of Kering, Marco Bizzarri will support Gucci's brand elevation strategy to continue to strengthen the brand's international growth, reinforce its unique positioning and develop the iconic Florentine house throughout the changing world of luxury.
Commenting on Gucci's future, François-Henri Pinault declared: "Today, Gucci is one of the most iconic, well-known and prominent luxury brands in the world, thanks to the hard work and dedication of all of its employees. As for Marco, after successfully setting up Kering's 'Couture & Leather Goods' division in only a few months, I am fully confident that he will now build on Gucci's extraordinary legacy to have the 93-year-old house enter a new momentum and continue to write bright chapters of its exceptional history."