Continued unstable worldwide economy has luxury marketers embracing new technologies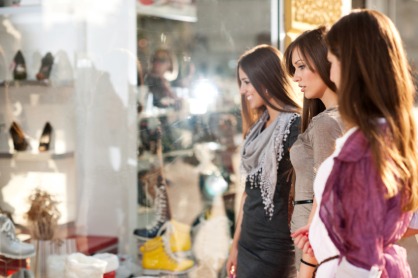 2013 is expected to be mixed, at best, for luxury goods. Continuing economic woes in the Eurozone, a flagging Japanese economy, and slow recovery in the U.S. will likely lead to modest spending on luxury brands in those regions.
At a recent fashion summit in Florence, Italy, luxury designers were downbeat. Michele Norsa, CEO of Salvatore Ferragamo, the Italian shoemaker, said: "Markets are very volatile. We must keep a cool head and define our forecasts day by day. The first part of the year will be slower. In the second part there will probably be a recovery. These are the signs we are receiving from all our markets." Michele Tronconi, the head of Sistema Moda Italia (SMI), Italy's fashion body, added, "Orders of goods to be delivered in the coming months have shrunk and I don't expect this trend to change soon."
Luca Solca, who heads luxury goods research at the Exane BNP Paribas investment group said Italy's luxury goods sales have taken an "abrupt hit" due to the country's austerity measures. Sales of luxury goods are expected to decline nearly 1 billion euros by year's end in Italy despite solid tourism. Globally, sales of luxury goods should grow about 5 percent in 2012 vs. 13 percent last year according to a report by consulting firm Bain & Co.
A recent State Of The Luxury Industry Global Trends survey from the independent and objective New York-based Luxury Institute was conducted. Respondents were among the top 10% of earners in the U.S., United Kingdom, France, Germany, Italy, China and Japan, with minimum income of $150,000 in the U.S.
Despite an economic slowdown and a crackdown on conspicuous consumption, 43% of wealthy Chinese consumers still plan to spend more on luxury products this year. This varies dramatically from the 10% of Japanese and 9% of American consumers who say they'll boost luxury spending, while in Germany and Italy, where only 5% of wealthy shoppers plan to spend more.
The decline affects all luxury brands, but certain segments of the luxury market are feeling the pinch more than others. Wealthy Americans plan to increase spending in all surveyed luxury categories compared to last year. Notable areas where recoveries are underway: ready-to-wear , jewelry, and private jet travel. Yachting also has the wind at its back, with 22% of U.S. consumers planning to spend more on luxury boating in 2013.
Trends emerged throughout 2012 to suggest that affluent consumers crave a mix of technology and tradition when interacting with luxury marketers. In 2012, many luxury marketers reaped the benefits of visibility in niche publications, both print and electronic.  It appears with the economic woe's continuing in most parts of the world, the luxury brands that will find the best growth this year are those who maintain a connection with their customers, through the growing marketing technologies of social media and mobile.