A mysterious and haunting way to present the Prada Fall/Winter 2013 collection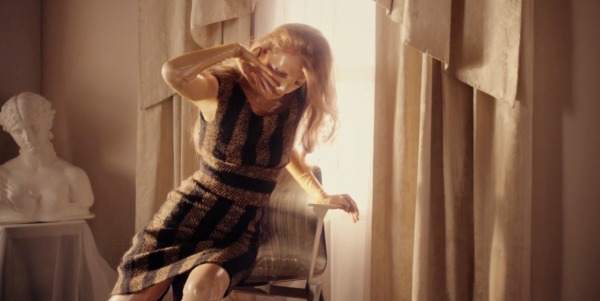 Realized by Luke Gilford in collaboration with Miuccia Prada and narated by Jane Fonda, PRADA launches a stunning advertising video for the Fall Winter 2013-24 Collection. Prada's video which may appear disturbing is entitled "The Future of Flesh", with a powerful message on cosmetic surgery and the length both young and elderly women will go to fight aging. As with most other such campaigns, Prada uses the ad as self irony, kindling reflection and meditation.
The eerie, evocative video features an original score by Jake Shears of Scissor Sisters. While the clip is not the usual terrain for Fonda, she was easily convinced to lend her voice. "When Jake asked me to collaborate on the video I thought, for Jake, anything. He's so out-of-this-world creative and cutting-edge, I knew it would be exciting. I was right," she said, describing the project as "just wild and unique and Pedro Almodovarish."
The Future of Flesh from Luke Gilford on Vimeo.