Now you can drool over Maserati right from your mobile device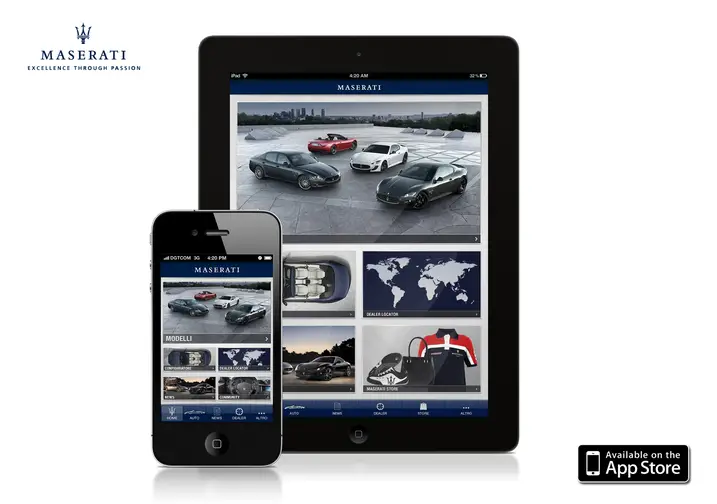 These days, it seems like there's an app for the iPhone and iPad that will let you accomplish just about anything. Need to find the best driving road in your vicinity? Just launch BMW's Ultimate Drive app. Plan your entire trip on your Apple device and send it to your Lexus vehicle's navigation system with Lexus Enform Mobile. 
Well now Maserati has just launched a new app for iPhone and iPad. Called "Maserati Passion" (or "Maserati Passion US" for those of us on this side of the Atlantic), the new app is loaded with features. Want to hear the growl of a Maserati V-8, or get technical specifications? The app can help you with that. Want to get information on Maserati's product range, find the closest dealer or stay up-to-the-minute on Maserati breaking news…the app can do that too.
For those who would like to see what a Maserati of their own would look like, the app includes a mini-configurator which allows the creation of a virtual tailor-made vehicle – with the resultant car then able to be exported and saved as the device's background wallpaper.
Social networking functionality is also included in the app, with Maserati fans being kept up-to-date on the latest Maserati news, including event details and breaking news on new products in the company's vehicle line-up.
The iPad version goes a step further and also includes access to the Maserati Store for on-line purchasing of official merchandise and accessories.
The app is available to download for free now on the iTunes App Store.