Many Italian luxury brands happy with end of year results – looking towards even better 2015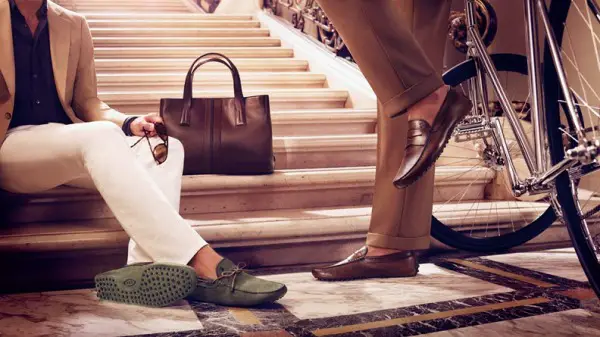 After many Italian luxury brands prepared to head into a rough 2014 recession, several ended the year with a better than expected outcome.
Italy's Tod's Group reported stable financials for 2014, with total sales of 965,6 million euros and a turnover of 967,6 euros. The company has continued its retail expansion strategy with a focus on directly operated stores. Split by its labels, Tod's reported a decline of 1 % totaling 568 million euros, while Hogan saw a decline of-2,1 % at 212 million euros. In contrast, Roger Vivier  reported sales growth of 12,4% to 126,9 million in 2014.
December sales for Salvatore Ferragamo outpaced its expectations due to growth in all of its markets, Chief Executive Michele Norsa said on Sunday. Norsa also said a stronger U.S. dollar and falling prices for raw materials should help performance in 2015, although volatility would likely continue to affect consumer trends.
"We closed 2014, which was an eventful year, with a lot of volatility, with a very strong end of the year," said Norsa. In November, Ferragamo said it expected sales in the last quarter of 2014 to grow at least in line with the first nine months, allowing it to match its 2013 core profit margin in the full year.
Sales at Ferragamo rose 4.6 percent at current exchange rates in the first nine months of 2014 to 956.6 million euros ($1.1 billion). They were up 6 percent at constant currencies. Norsa dismissed concerns about consumer price trends in the euro zone, where inflation in December turned negative for the first time since 2009.
"We've been living in the past years with inflation below 2 percent. Now, between 0.5 and 1.2 percent the difference is not that relevant. I believe what is more important is consumer confidence," he said
Italian luxury brand Brunello Cucinelli reports preliminary data for the year 2014 with revenues of EUR 355.8 million (+ 10.3% at current exchange rates), with a + 12.1% in international markets.
"What has just ended – said Mr Cucinelli – was a " lovable" year, which confirmed our intent and our expectations, not only of a steady growth globally but also a return to numbers rising again in Italy (where it was posted a + 2.8%) "
2014 marked significant increases for Cucinelli in North America (+ 12.7%), Greater China (+ 32.7%) and rest of the world (+ 15.9%), with a + 8.2% in Europe.
The secret of success is, as reiterates Cucinelli, "an absolute luxury" driven by craftsmanship, modernity, unique style and quality." He stated "2015 will be just as special, as we expect an increase double digit growth in revenues and margins "
Of course not all Italian luxury brands have had a good year. The talks continue the trend of several Italian luxury brands being forced to look for outside investment, either in the form of a sale to a larger luxury group, a stock market listing or a private equity investment.