While social media is still the first critical marketing means for luxury brands to continue to succeed today, reaching and interacting with the consumer by mobile and Apps are right behind in a close second priority.
The following are some of the latest brands expanding their ways of staying in touch with the consumer and client in todays digital and mobile world.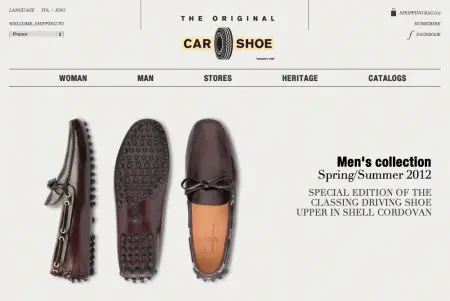 Prada Group's Car Shoe has unveiled its newly revamped website. The e-Commerce enabled site includes details of the Italian brand's heritage, collections and stores, as well as connectivity to Facebook. The website currently ships to seventeen destinations in the UK and Europe and is available in English and Italian.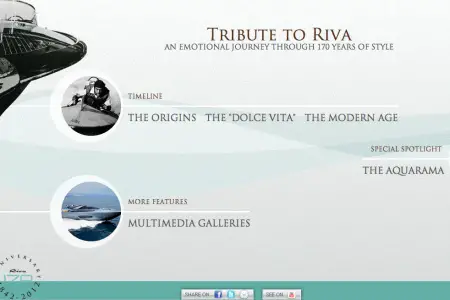 To celebrate its 170th anniversary, Riva Yachts has launched a dedicated website in homage to the history of the brand, featuring previously unseen images, sketches and videos. Users can navigate from the brand's origins, to the 'La Dolce Vita' period, and the modern age, with commentary from family member, Carlo Riva.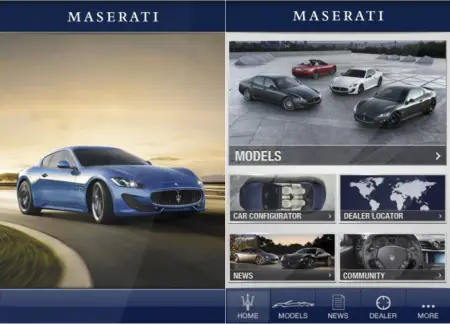 Maserati has launched its first official mobile app for iPhone and iPad users, Maserati Passion. The app showcases all the Italian automakers products and services complete with images, audio recording and technical notes.
The app also includes a mini-configurator that allows the creation of a virtual tailor-made vehicle, as well as social network integration, store location and after sales services.
For more on this, read: "Maserati Passion" App Launched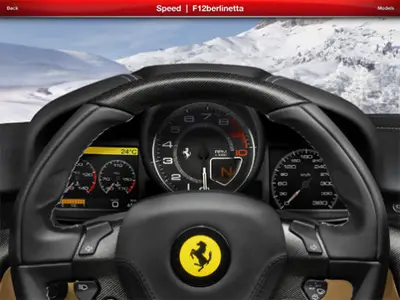 Ferrari is immersing consumers in the brand through an all-encompassing iPhone and iPad application that takes advantage of the capabilities of a mobile device such as the camera, wallpaper and augmented reality. The app includes a Ferrari-themed camera, custom alarm click sounds, brand wallpapers, augmented reality, a speed simulator, videos, a dealer locator and the Ferrari store. An engaging app for Ferrari owners and those who aspire to be.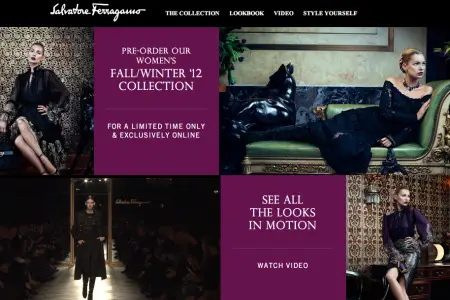 Salvatore Ferragamo has launched its digital trunk show, marking the only time their fall 2012 ready-to-wear collection will be available online. Model Lily Kwong has been photographed wearing all the pieces from the collection, which customers can then mix-and-match digitally.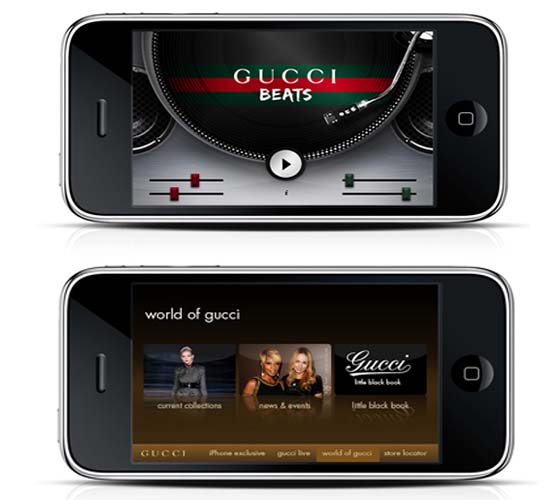 Gucci has been ahead for some time with all the trendy and high-tech marketing strategies to lure its affluent clients. Gucci now offers its Gucci App for iPhone and iPod touch; the app synthesizes the worlds of fashion, technology and music, offering Gucci enthusiasts an access to exclusive Gucci products, videos, play-lists, fashion shows, latest collections and store listings.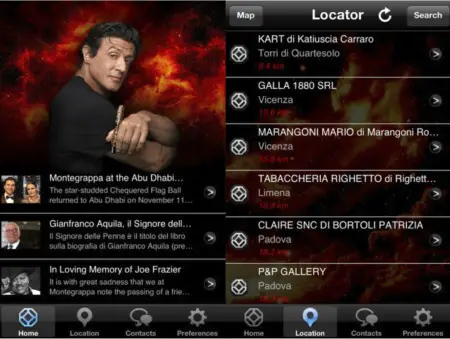 And last but not least…our Featured Sponsor, Montegrappa has launched a free Store Locator App for all the brand's boutiques worldwide. The app uses geo-location software to show users the closest points of sales and after-sales-service, and also facilitates direct contact with dealers via phone or e-mail. The App also enables you to view previous brand newsletters.