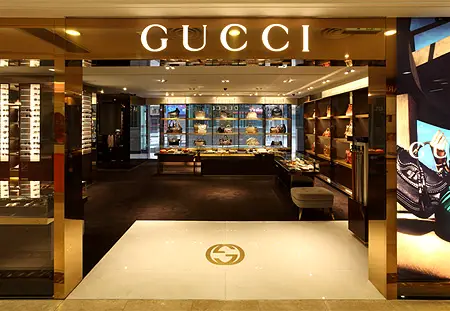 Gucci's parent company, Kering Group, has reported third-quarter revenue trailed estimates amid the weakest growth in four years for the luxury-goods brand. For Q3, they announced a turnover of 1.6 billion euros, a 5.6% increase compared to the same period last year.
Sales from continuing operations fell 1.5 percent to 2.52 billion euros ($3.48 billion). Analysts predicted 2.55 billion euros, according to the median of 14 estimates compiled by Bloomberg. Excluding acquisitions and currency fluctuations, the company said revenue rose 3.4 percent.
Bottega Veneta remains the best performing brand of Kering with a 16% increase in Q3 sales.
Kering's performance confirms luxury growth is moderating in the second half of the year, Luca Solca, an analyst at Exane BNP Paribas in London, said by e-mail. Gucci missed "because of the need to streamline wholesale," he said.
Gucci is cleaning up its wholesale distribution, particularly in countries such as the United States, Japan and Italy, and refurbishing and enlarging directly operated stores where it now makes 77 percent of total revenue.
Suffering from being seen as too ubiquitous, Gucci is also trying to strengthen their high-end offering with fewer logo-embossed goods and a greater variety of expensive leather bags.
Bain & Co reports that The Americas will this year surpass Asia as the luxury industry's "main growth engine," while new hotspots for demand include Southeast Asia, Australia and Africa.