Gucci delivering the ultimate experience in sophisticated menswear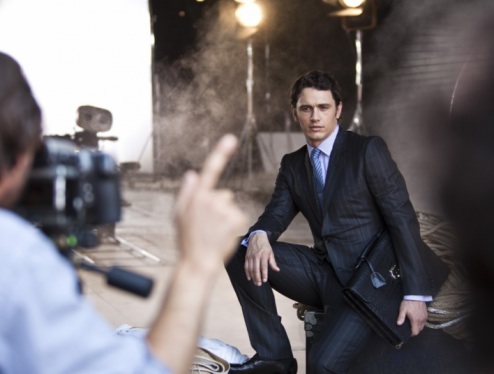 For wealthy fashionistas, made-to-measure clothing is the mantra for a seamless fit. The House of Gucci has announced an extensive new made-to-measure service for personalized tailoring that offers the ultimate experience in sophisticated menswear.
Gucci has announced plans to launch a new made-to-measure collection in June. The collection designed by creative director Frida Giannini in partnership with Italian businessman Lapo Elkann. Entitled Lapo's Wardrobe, is touted as "a luxury sartorial service for the modern day gentleman".
Known for its Italian craftsmanship and unique blend of luxury heritage with fashion authority, Gucci's made-to-measure service further advances the brand's philosophy of personalization and signature attention to detail.
In addition to offering fabrics from an exclusive selection, the service provides for customizable options with finishes and details and allows for personal tailoring according to the client's individual measurements. This is a complete bespoke experience from start to finish.
In addition, Gucci offers a Made to Order service for signature men's shoes, allowing for selection of the material, color, width, as well as embossing of one's initials.
The 27-piece collection will comprise 23 looks for men and four for women and offers a new take on Gucci's existing made-to-measure offering. According to Vogue:
"Gucci's made-to-measure programme is the pinnacle of our Made in Italy expertise and allows each man to express his own style impeccably," said creative director Frida Giannini. "Lapo perfectly embodies my vision of Italian style as an attitude, an instinct to interpret fashion in an individual yet sophisticated way. Lapo pays great attention to detail and is never afraid to take risks."
According to Gucci, the made-to-measure bespoke suits will be made available in 11 select Gucci boutiques in select cities worldwide. And, to promote its made-to-measure service, Gucci has also unveiled a new ad campaign called "All The World's A Stage" – Staring '127 Hours' actor James Franco, wearing a variety of perfectly fitting Gucci suits.