Featuring Gucci's 21st century contemporary look and Made To Measure service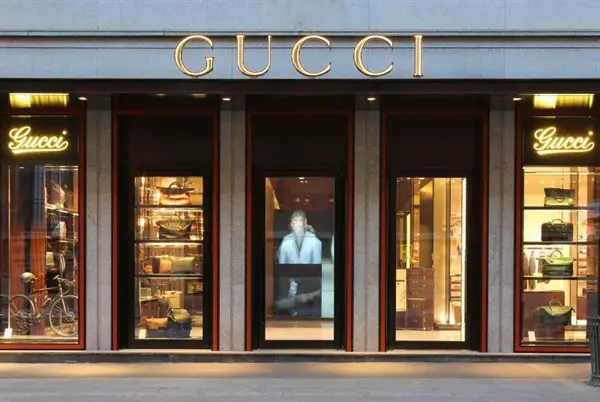 JUNE 2013 –
Gucci opened its first men's flagship store in Europe, in the heart of Milan. Located in the historic Brera district, the 500 square metre store faces the internationally renown museum, Pinacoteca di Brera, and is surrounded by prestigious galleries, design boutiques and antique shops. The store spans across three floors and boasts a design concept by Gucci's Creative Director, Frida Giannini. Her innovative design concept employs open spaces, warm bespoke materials and natural light. The new store is a departure from conventional codified fashion retail spaces, and paves the way for Gucci's 21st century contemporary look.
The upper floor features a dedicated space complete with a VIP fitting area showcasing the Made To Measure and Made To Order programs. Gucci's Made To Measure service further advances the House's philosophy of personalization and signature attention to detail. the service provides for customizable options with finishes and details and allows for personal tailoring according to the client's individual measurements. Complementing this exclusive program, is the MADE TO ORDER service, which allows for the selection of the material, color, width, as well as embossing of one's initials onto shoes.
The new Gucci Men's store in Milan also features a full range of menswear including apparel, shoes, bags, luggage and lifestyle accessories, small leather goods, sunglasses, watches, jewelry and fragrances.