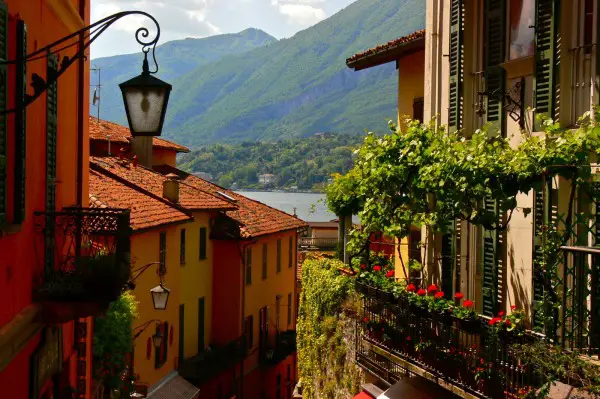 Lake Como's stunning beauty and rich cultural heritage have made it a haven for aristocrats and wealthy tourists over the centuries — from famous poets, to accomplished composers such as Giuseppe Verdi. Many films have been shot at various locations around the lake, such as A Month by the Lake, starring Uma Thurman, scenes from Casino Royale starring, Daniel Craig, and Ocean's Twelve, starring George Clooney and Brad Pitt — just to name a few.
Surrounded by roaming mountains with quaint villages and breathtaking panoramic views, lake Como in Lombardy has always served as a tranquil paradise for the rich and famous such as George Clooney, Madonna, Donatella Versace and Sir Richard Branson.
George Clooney who owns a mansion in the lakeside village of Laglio, spends up to four months every year amid the locals at his luxury 30-room Villa Oleandra. Sir Richard Branson is reportedly his neighbor, said to own the sumptuous Villa La Cassinella in Lenno on the western side of the lake.
Como, is the capital of the province and is regarded as the silk capital of the world. It is home to some 80,000 residents and lies at one end of Italy's most popular lake. This bustling city has a cosmopolitan feel and a wonderful café culture filled with charming piazzas.
There are many charming towns or villages nestled in the hills of Lake Como, such as the pretty town of Bellagio, known as the pearl of the lake. Here you'll also find The Grand Hotel Villa Serbelloni, one of the oldest and most elegant hotels in the area and the only 5 star deluxe hotel in Bellagio.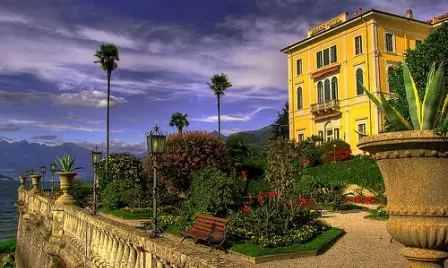 Luxury hotel Villa d'Este, occupies a pristine spot on the banks of the lake on the west coast in the village of Cernobbio, and is one of the most famous of Lake Como's villas.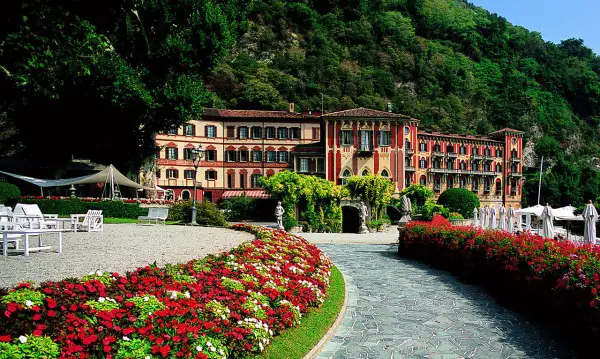 Meanwhile, the well-known and idyllic village of Tremezzo — situated near Lenno — is home to Villa Balbianello, with its magnificent gardens and unmissable views.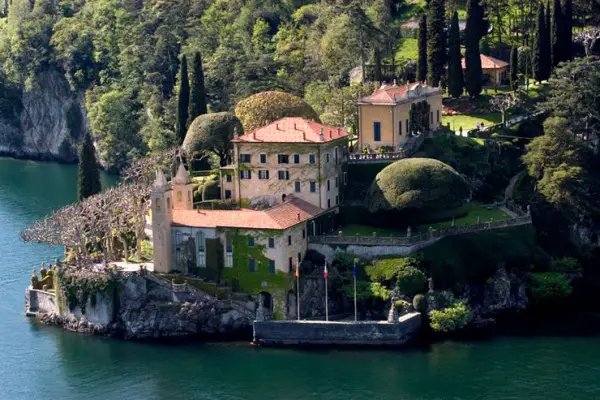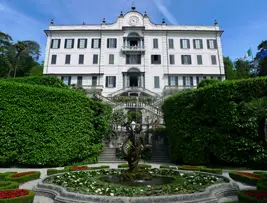 The 17th century Villa Carlotta is also found here. One of Lake Como's most visited villas boasts an immense garden offering more than 500 species and varieties of plants, trees and flowers including azaleas, rhododendrons and ancient cedars and sequoias, as well as a masterpiece by famous Italian sculptor Canova.
The beauty of this picturesque region will always continue to draw in the celebrities, with its unique villages that hug the shore and seem to slow time. The beautiful villas in their lush green gardens, the mountainous hinterland and the relaxed, courteous locals who welcome all visitors with a smile — no matter who you are.
---
For many more options, book your Como travel experience with Pietro's Italy
Pietro's Italy has a selection of amazing and elegant Villas, located in the most beautiful corners of Italy, to guarantee unforgettable stays in sophisticated properties.