Theme of "Hollywood on the Lake" comes to Como, Italy from 25-27 May 2018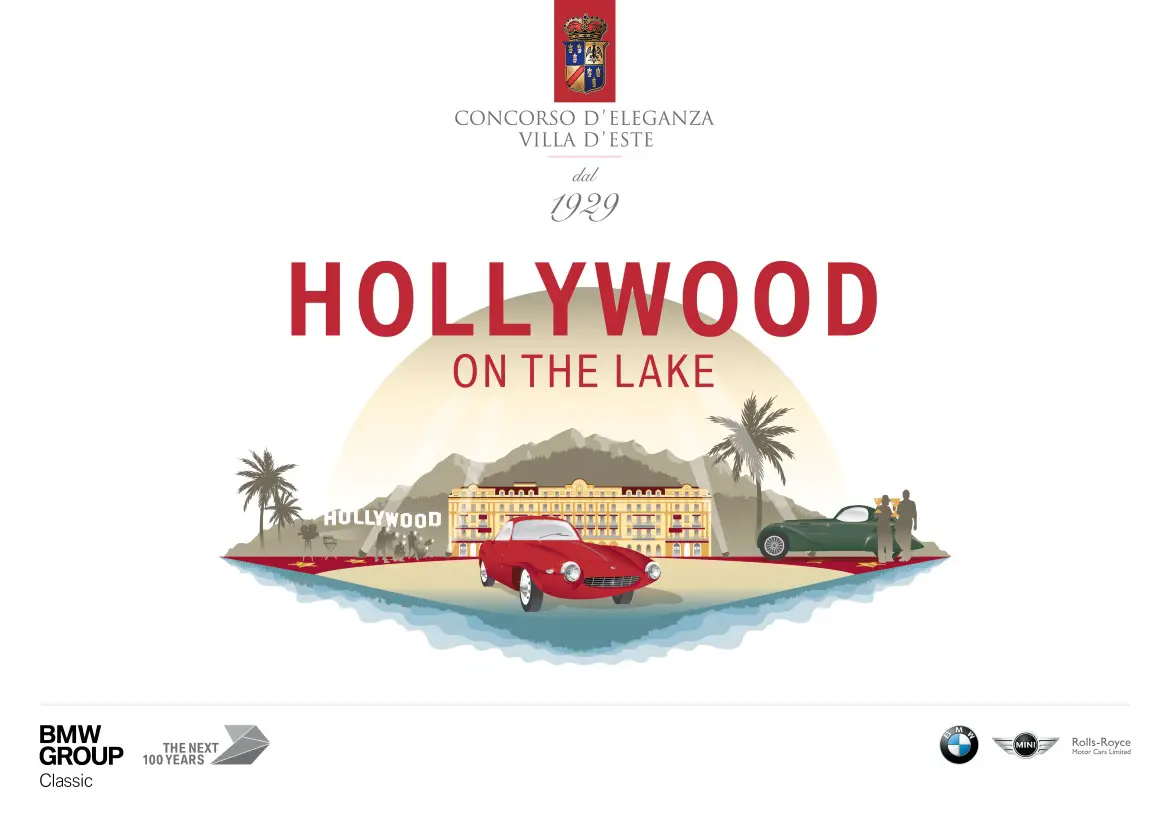 It is a highly anticipated time when the most beautiful classic automobiles are presented in a cinematic setting on the shores of Lake Como. Spectacular scenes and stars from automobile and motorcycle history will await visitors in Cernobbio, Northern Italy.
The 2018 Concorso Villa d'Este will be staged 25-27 May on the grounds of the Hotel Villa d'Este and neighboring Villa Erba in Cernobbio, Italy. The three-day event, hosted by BMW Group Classic and the Villa d'Este luxury hotel, will again see a small field of 50 historic automobiles displayed against the backdrop of Lake Como.
This year, the competition for historic automobiles will once more encompass eight classes – from pre-war racing cars and pre-war luxury saloons to sports cars and gran turismo automobiles in the post-war era. Keeping with the "Hollywood on the Lake" theme, the spectrum of classic vehicles entering the competition will be drawn from all the important epochs in vehicle and film history. Historic automobiles from the era of silent films and the golden twenties will be seen alongside dream automobiles from the period of the first modern blockbusters.
Additional vehicles of exceptional character will be presented in several special classes. These will include extraordinary automobiles which have left a lasting impression not only on the road but also as stars in feature films. Formula 1 racing cars will be presented from different decades in the premiere class of motor sport. And the Concorso di Motociclette will capture the imagination of the public for the eighth time with rare treasures from the history of the motorcycle.
The official website of the event is available to all owners of exceptional historic cars and motorcycles for online registrations at http://concorsodeleganzavilladeste.com. Entry tickets and visitor packages can be booked from now on the event website.