The $60M 18th century mansion, Villa Napoleon I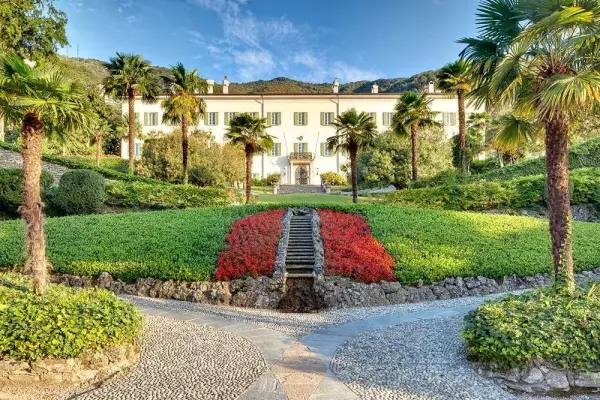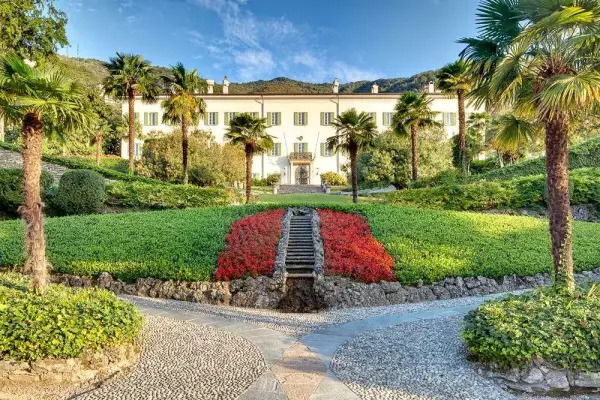 Earlier this year we shared with you an incredible masterpiece on Lake Como for your Italian dream stay – Villa Napoleon I.  Well recently Mariah Carey rented the 18th century mansion during the Italian leg of her Sweet Fantasy Tour, with a self-indulgent costume party where 40 of her closest pals all dressed up like the singer.
Located in Northern Italy's Lombardy region, in an upscale resort area known for its dramatic scenery, the $60 million Villa Napoleon I rents for about a $12,250 per-night, but was provided to the singer compliments of Airbnb.
The breathtaking property also comes with a VIP neighbor just down the road: Lake Como's most famous property owner, George Clooney.
Mariah posted and shared some images of her stay, including one working with the kitchen's stone pizza oven. The mom-of-two also shared some pics of daughter Morrocan enjoying the house, while her absent twin Monroe appeared to be a little camera shy. Fans will likely get a good look inside the home soon as Mariah is currently filming her new reality show for E! with cameras documenting her behind the scenes during the European concert tour, as well as her Las Vegas residency.