A love of Italy, Italian food & wine and hospitality sets the path to acquire De Gustibus at Macys Herald Square, NYC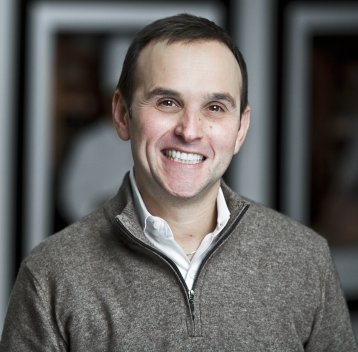 JUNE 2011 – Salvatore Rizzo can say with certainty that he has dined with more than 100 of the world's top chefs, including Jacques Pépin, Daniel Boulud and Daniel Humm.  As owner and director of De Gustibus, the preeminent cooking school in New York City, Rizzo hosts the world's most lauded food and wine experts as they share their stories and demonstrate their favorite recipes for our guests to taste.  Every night at De Gustibus, Rizzo exhibits a natural ease as the consummate host, drawing on more than 25 years in the culinary community.
The son of immigrants from Italy, Rizzo spent every Sunday helping his mother prepare their weekly family dinner where uncles, aunts and cousins would gather around the table for a traditional Sicilian supper.  His parents believed strongly in making their food from scratch, so every summer Rizzo helped his mother gather tomatoes from their modest garden in Brooklyn and make batches of tomato sauce to bottle and enjoy during the winter months.  When October arrived, Rizzo's attention turned to winemaking.  Instead of buying their wine, he and his father produced two barrels of red house wine with grapes they bought from a local New York State farmer.  This early introduction to food and wine would eventually develop into a life-long pursuit.
As a teenager, Rizzo took a job at a famous Brooklyn restaurant, Circles, where he worked part-time for 15 years, climbing the ranks from busboy to server and then manager.  In the meantime, he attended the New York College of Technology and received his degree in Hotel and Restaurant Management and the Distinguished Alumni Award in 2007 for his tireless support of the school's Department of Hospitality Management.  He is also on the board of both Spoons Across America and the Friends of the French Culinary Institute.
Throughout the course of his young adulthood, Rizzo developed a strong magnetism toward hospitality and decided to pursue a career that complemented his natural ability to connect with people with his other passion—food.  It led him to the Italian Culinary Institute where Rizzo became the Director of Events in 2000 and remained there for several years, after which he took the position as Director of House Operations and Events at the prestigious James Beard Foundation. He spearheaded the first major renovation of the famed James Beard House kitchen in 2005 and the complete overhaul of the dining room, offices, basement and attic in 2006.
In 2007, Rizzo approached De Gustibus founder and then director Arlene Feltman Sailhac about his interest in the company and began negotiations with her to acquire the business.  In April 2008, Rizzo became the new owner and continued the tradition of securing culinary and wine talent for the distinguished series.  He relies on his long-standing relationships with a respected roster of chefs, wine producers, and others to continue the De Gustibus legacy of offering the best to New Yorkers and out-of-towners alike.
A true master of hospitality, Rizzo fosters an environment where people can come together and share incredible food and wine moments, mirroring his experiences growing up in a Sicilian household that reinforced the inherent beauty and simplicity of food.
---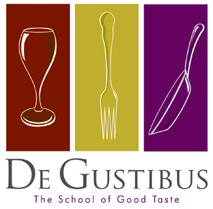 Visit their website at: www.degustibusnyc.com
For more information about De Gustibus, please contact Lucinda East (lucinda@baltzco.com) or Sarah Abell (sabell@baltzco.com) at Baltz & Company – 212.982.8300
An Interview with Salvatore Rizzo, by Loraine Pavich

What led you to the decision to buy the De Gustibus cooking school back in 2008?

I met Arlene Feltman Sailhac, who founded De Gustibus, and she told me she was looking to sell. I'd been working at the James Beard House and La Cucina Italiana before I bought the school.  She suggested that I'd be the perfect fit as I love to entertain, and I love chefs and the restaurant industry.  She was right!  It's my dream job.

What are some exciting classes and events you have planned this summer and fall at the school?

Our Fall season starts in September, and there are so many exciting things happening! The theme of the season will be Passport to Culinary Delights, and we are going to have a truly global culinary experience.  Plus we have some new partnerships that will help make the school look better than ever.

Do you yourself enjoy cooking?

Yes, I love it.  My partner and I just bought a new apartment, and I now have my dream kitchen.

What is your favorite place in NYC for an espresso or cappuccino?

I really like going to 9th Street Espresso in Chelsea Market.

Do you come from a big Italian family?

Yes. I have two sisters, one brother, and loads of nieces, nephews and extended family.

How do you feel about the Jersey Shore filming in such a cultural and ancient city like Florence?

To be honest, I'm disgusted.  It's offensive because it give Italians a bad name.

What do you think makes someone a really good cook?

I believe a good palette.

Can you recommend a basic Italian cookbook that is great and easy for everyday cooking?

Rustico Cooking by Micol Negrin, who is one of my mentors.  We worked together at La Cucina Italiana, and I adore her.

Do you think Italian cuisine will ever go out of style?

No!

What is your favorite wine to drink in the summer?

I like drinking Rosa Regale wine, and my absolute favorite summer sip is probably Cerasuolo di Vittoria.  It's from Sicily, and I really look forward to drinking it when I go there.

What is the simplest Italian pasta dish to make?

Carbonara!  It's so easy.  You just need guanciale or pancetta, egg yolks, and cheese.

Do you prefer spaghetti or linguine?

Linguine.  I love its texture, and one of my all-time favorite dishes is linguine with clams.

What do you like to do for fun?

I love to dine out, I love to entertain and I love to travel.  Those are my passions.

What are your plans for the future of DeGustibus?

There are so many thrilling things happening! We have some really exciting partnerships that will soon be announced, and I'm looking forward to bringing in more.  I also am loving the new generation of foodies who are discovering the school.

What is your idea of a perfect day in a place in Italy that you love?

Every year I go to my partner's house in Sicily.  It's so relaxing.  We swim in the morning, and then have a leisurely three-hour lunch.  Then I might have a nap, and at night take a drive and discover a pizza spot. Heaven!
---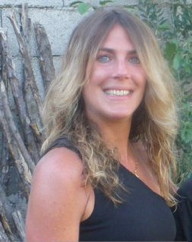 Loraine Pavich has had a diverse career in publishing with several successful magazines.