The attorney-turned-culinary mogul who has become one of the most successful women in the world of food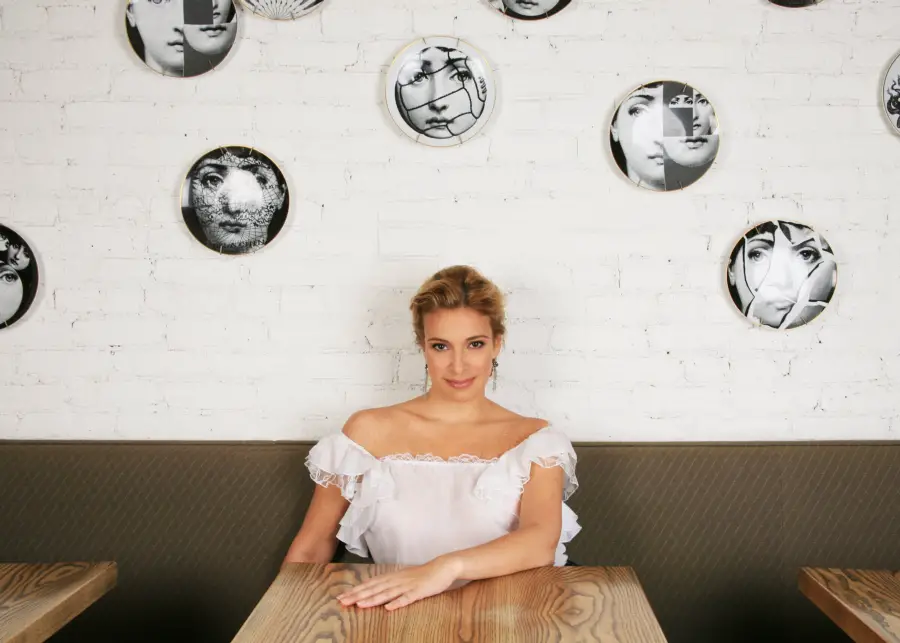 October 2010 – From an early age, Donatella was surrounded by food and restaurants – her father, also a New York City restaurateur, kept her crib in one of his restaurant kitchens.  Growing up, Donatella divided her free time between her family's restaurants and travels to Apulia, Italy, where she helped her grandmother and aunts cook for their families.
Donatella Arpaia is the attorney-turned-culinary mogul who has become one of the most successful women in the world of food.  Donatella opened her first restaurant, Bellini in 1998 and then subsequently opened a string of flourishing and highly acclaimed restaurants in New York City including Mia Dona –which was re-opened in late 2009 as a tribute to the "cucina povera" of her mother's native Puglia – as well as davidburke and donatella, Anthos, Kefi and Miami-based EOS.  Summer 2010 will mark the opening of her ninth restaurant Donatella.  Her triumph as a restaurateur earned her many accolades including her selection as one of New York Post's "Most Powerful Woman" in Manhattan, Zagat's "Hostess with the Mostest," and one Crain's New York's "40 under 40."
Donatella is currently developing her own food television show, having become well known for her regular appearances as the "tough but fair" judge on the Food Network programs Iron Chef America and The Next Iron Chef as well as Bravo's Top Chef.
Visit Donatella's website at: www.donatellastyle.com
The Next Iron Chef airs Sundays at 9pm EST on Food Network
---
An Interview with Donatella Arpaia, by Loraine Pavich

Why did you open your own restaurants?  What or who inspired you?

I grew up in a restaurant family.  My father came from Italy and was a restaurateur and built the American Dream.  I was fortunate to spend my summers in Italy so I was surrounded by food and everything that goes with it at such a young age.  That's what inspired me to do it.




How often do you cook for your family and friends?

Not as often as I would like.  I did a lot of cooking and recipe testing in my restaurants when I wrote  my cookbook.  I would like to at least once or twice a week, but I try to make Sundays the day for cooking.




Is there one dish you find very difficult to cook?

I don't like lamb, so I don't cook lamb.  Things I don't like to eat I don't cook.




One ingredient you cannot live without?

Olive Oil.  Extra virgin olive oil.  I am a true Mediterranean Italian girl.




What is your favorite Italian pastry?

Sfogliatella. It's a Neapolitan flaky pastry.  Inside it has this creamy semolina ricotta cream, orange blossom and honey syrup.  We make it at Donatella, and it is one of the most difficult pastries to make.




What is the best meal you ever had in Italy?

A restaurant in Rome called La Rossetta.  It's a very famous restaurant that has been there for 50 years that is famous for its seafood.  I had bucatini with sea urchin that was superior.




What is a typical day in your life?

I do alot of media.  I have been a regular on the Today Show and filming has been a big part of my life these days.  Right now,  (after this interview this morning)  I am about head to work to my new restaurant Donatella.  I have a lot of manager meetings,  a lot of training and staffing.  I also have several other restaurants in the city.  I am always running back and forth from one restaurant to another depending on which baby is crying the most.  I love all of them.




You look like an actress.  Do you have a beauty and fitness regime you follow?

Being in the restaurant business you can really get on a slippery slope.  I try and follow certain guidelines.  I was fortunate to have grown up with a very clean Italian Mediterranean diet and I have that sensibility.  I don't like to eat anything that is artificial,  fake or processed.  I eat real food and especially foods that are in season.  I like to have a lot of fruits and vegetables.  I also really try to eat until I am full and then stop.  That is very important to maintain.  I also recently signed up to join a triathlon that I have been training for.  I wanted to get fitness back in my life.  I am very competitive and I love sports.




What do you love most about being a judge in The Next Iron Chef?

The food (laughs).  Even though it is a TV show there is a lot that goes into and everyone works really really hard.  Everyone is so passionate  about what they do. To me, in my industry if you're standing at a standstill you're going to fall behind.  For me to constantly be exposed and around such talented chefs and to see new equipment and food that is current in my industry is very important to me.  Of course I love the industry and I am a big fan of chefs.  It is so great to be a part of it and I take it very seriously.




It must be fun to taste all that food from everyone?

It certainly is!  It is such a pleasure, although you gain weight.  I go on a diet every time.  You are eating an exorbitant amount of food.




Your advice to women that are trying to make it in an industry that is so male dominated?

I do try and mentor females myself .  The manager of my new restaurant is a female.  I think you have to be  really tough, pay attention to detail and you should not be afraid of your femininity and be a woman.  You have to be better than the rest.  That is how you fight against the male dominated restaurant business.  You need to be confident and no crying.  There is no crying in baseball, and there is no crying in the restaurant business.  If you're passionate about it there is no better place to be.  It is the best industry in the world.




What are you favorite dishes at your new restaurant Donatella?

Of course the pizza.  I created the Donatella pizza along with my executive chef Jarett Appell.  We use piennolo tomatoes which are from Mt. Vesuvius and that's what gives the pizza such a wonderful flavor.  They are not acidic.  We top it with stracciatella cheese (which is the creamy cheese inside the burrata) and spicy arugula.  We also have delicious fried potato croquettes and fried rice balls.  Our desserts are just off the charts.  This restaurant has been in my mind since I am a young girl.  The recipes have been in our family for years and in our kitchens at home.  This is truly a labor of love and I am very excited about it.  I want to share it with other people.




What do you for some Donatella time?

Hahahahahahaha.  I have a very exotic yellow Lamborghini car that I drive very fast.  I like to take a weekend and just drive with no particular destination in mind.  Sometimes in New York City at midnight or 1am after work I like to drive with the rooftop down.   I also like my massages.




Where do you see yourself in ten years?

I hope I see myself continuing to do what I am doing now.  So many people come to my restaurant and ask for advice so I'd like to write some more cookbooks and teach.  Hopefully I will settle down, get married and have a couple of kids.  I look forward to being a mother one day.
---
Visit Donatella's website at: www.donatellastyle.com
The Next Iron Chef airs Sundays at 9pm EST on Food Network
---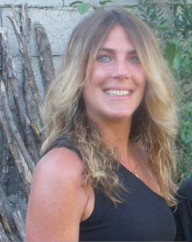 Loraine Pavich has had a diverse career in publishing with several successful magazines.