Enjoying empowering people to help them achieve something they've only dreamed of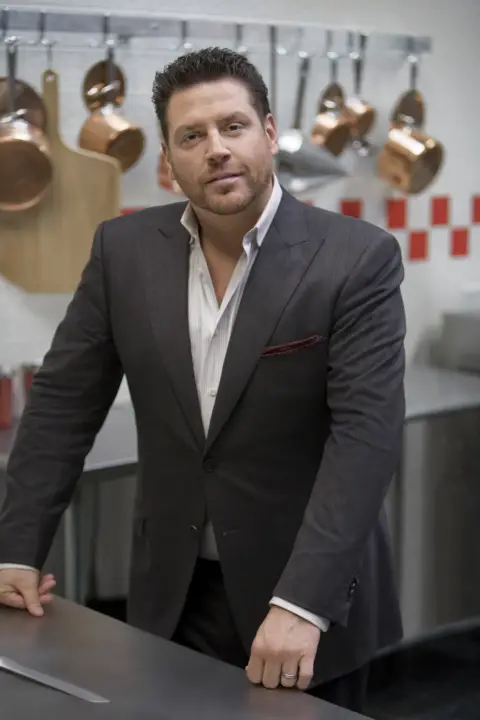 JULY 2010 – One of New York's most beloved and respected chefs, Scott Conant brings a deft touch and unwavering passion to creating food that is unexpected and soulful. After 15 years of cooking some of the city's favorite Italian cuisine, he opened Scarpetta in New York and Miami in 2008. Both received rave critical reviews, an enthusiastic following and established Scott as one of the country's preeminent Italian chefs. In early 2010, he opened Faustina at The Cooper Square Hotel, where he oversees the hotel's entire food and beverage program.
Scott's love of cooking began at an early age. Growing up in an Italian-American household, he began taking cooking classes at age 11 and later attended the Culinary Institute of America (CIA). Scott serves as the host of Food Network's primetime competition series, 24 Hour Restaurant Battle, which premiered in July 2010. He has also been a recurring judge on Food Network's Chopped since its premiere in January 2009. He also has two cookbooks: "New Italian Cooking" (2005, Random House) and "Bold Italian" (2008, Random House).
Scott lives in Manhattan with his wife, Meltem, and their daughter.
To learn more about Scott visit his website: www.scottconant.com
Also be sure to watch him on Food Network's 24 Hour Restaurant Battle
---
An Interview with Chef Scott Conant, by Loraine Pavich

Where did you grow up and who was your biggest influence in the kitchen?

I was born in Waterbury CT but grew up in a small town called Oakville CT.  My grandmother was definitely my biggest inspiration.  She had passed away when I was kind of young. I  have the fondest memories of her gardening and I would watch her sitting around the table making all kinds of different homemade pasta.

What was your favorite thing to eat while growing up?

I'd eat anything (laughs).  The one thing dish I remember loving was cavatelli with sausage and broccoli rabe.

What's one food you cannot live without?

Pasta. I am learning this right now as I have recently  started to see a  nutritionist and have been really conscious of what I am eating.  I have not had pasta in 3 weeks and I am really craving it.

What is your favorite meal to cook?

I just love to cook.  I don't have one thing specifically that I look to cook.  I love to cook pasta, fish, meat and vegetables.  Drawing out the different flavors of vegetables can be challenge for a lot of cooks but I just love it.

What do you love most about being a part of the 24 Hour Restaurant Battle?

There are a lot of things about this show that I think that are great.  Being able to really empower people and allowing them to do something they only dreamed of brings me great joy.  We are really helping people to pursue their dreams of owning a restaurant. It's really to make the contestants better at what they do so they have a better outlet for the future.

What kind of restaurant would you open in 24 Hours?

I cook Italian and inspired Italian food.  I feel it's really important when opening a restaurant to work towards your strengths.  I would probably stick close to that.  Maybe something a little more rustic and not as fancified as some of my restaurants.

Who would you want to have a 24 Hour Restaurant Battle with?

Geoffrey Zakarain (one of the head judges) and I always talk how great it would be to open up restaurant against one another. As long as I get to choose my own team, I am in.

How come so many restaurants close and fail each year and what makes a restaurant successful?

No one can pin it 100 %.  The most successful restaurants still have failures.  You could start hot and fade out.  You can start slow and become strong.  Its a tough business and everyone knows that.

Do you plan on opening more restaurants in the future?

Right now this week I am opening a Scarpetta in The Thompson Toronto.  I am also opening a wine bar and another Scarpetta in Las Vegas.

Why Toronto?

It's really an awesome place. It's an hour half plane ride from to NYC.  It has a small town feel but it's still a cosmopolitan city.  The quality of ingredients in Toronto are just magnificent.

Do you visit Italy often to get ideas and inspiration?

I do but haven't been in a few years.  I just took a trip to Tokyo to eat at a bunch of Italian restaurants.  A lot of Japanese chefs work in Italy for years and then they will go back to whatever city or town in Japan they are from and open up an Italian restaurant.  I wanted to see how some of this food that was inspired by Italy tasted like in Tokyo.

Was the food the Italian food in Tokyo any good?

It was some of the best Italian food I have ever had.  Some of the Japanese ingredients are incredibly fresh.  The have some of the highest quality fish in the world.  Its really elevated the game.  Some of the pasta we had with sea urchin was absolutely delicious.

What is the best meal you have ever had in Italy?

I have eaten so many great meals in Italy, so it is hard to say.  I was there with a good friend of mine and I went to his mother's house in Ancona.  I had a dish called Stocaficco, which was just spectacular.  It's a salt cod that is stewed with a little bit of milk and vegetables.  I think we ate 5 kilos of fish between the 6 of us, it was just ridiculous.



---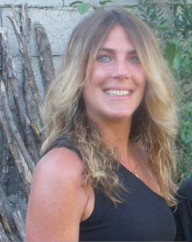 Loraine Pavich has had a diverse career in publishing with several successful magazines.
---