Putting a fresh take on Italian with seasonal ingredients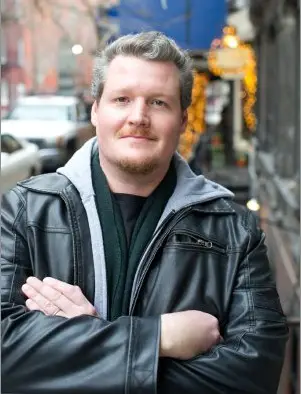 NOVEMBER 2011 – Growing up in the small town of Pekin, Illinois, Craig Wallen enjoyed watching cooking shows while his friends were busy with cartoons. He couldn't have imagined that his entertainment of choice—watching chefs like Julia Child and Martin Yan sauté, braise, and chop on TV—would have such an impact on the rest of his life.
While studying English Literature at the University of Illinois, Wallen worked in several local restaurants. Interested in many different cuisines, it was the eight months he spent in Italy studying art and language that captivated his soul and illuminated his passion for the country's cuisine. He returned to the U.S. determined to pursue a cooking career that would allow him to nurture and further develop his passion for Italian cuisine. Wallen moved to New York in late 2000, and soon joined the team at Mario Batali's Lupa Trattoria. It was at Lupa, under Chef Mark Ladner's guidance, that Wallen first began to understand the concept of New Italian cuisine, combining the traditional ingredients and flavors of Italy with modern sensibility.
Though dedicated to Italian cuisine, Wallen wanted a better understanding of classic techniques, so after two years, he left Lupa—where he had worked his way up to Sous Chef—for the New York classic, Gramercy Tavern. After a year at Gramercy Tavern, having gained the discipline and technique he was searching for, Wallen was ready to return to Italian cuisine. In 2004, he joined the team at L'Impero as Sous Chef and was soon promoted to Chef de Cuisine. When L'Impero was reinvented as Convivio, Wallen remained its Chef de Cuisine and, together with Chef Michael White, achieved a New York Times 3-star review as well as earning a Michelin star under his tenure.
As the Executive Chef of Spasso, Wallen continues to create dishes that maintain the respect for simple, rustic Italian tradition and while also staying true to his personal and nuanced vision of Italian food.  Along with Restaurateur Bobby Werhane, Wallen aims to offer authentic Italian dishes along with an experience that is soul-warming and uniquely New York.
For more info visit them online at SPASSO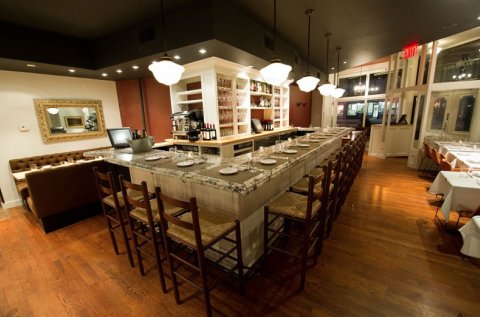 ---
An Interview with Craig Wallen, by Loraine Pavich

What was your favorite meal to eat as a child?

I actually had two things.  My dad would BBQ on Sundays when I was a child and that was just the best!  I also loved the Chicago style pizza.

 

What is your favorite dish to prepare at Spasso?

I love to make pasta. There is something about the rhythm and action to it.  It's almost meditative to prepare.

 

How is Spasso different from all the other Italian eateries in NYC?

The food is a culmination of what I have learned from the people I have worked with. I have worked under several great chefs here in the city.  Some real top dogs as I like to say, (Mario Batali and Scott Conant).  With this I learned so much and I was able to put my own unique touch to the menu.

 

What are five ingredients you can make a great meal with?

As many chefs do, I tend to go Asian on my days off.  I like to make a coconut stew. Rice, coconut milk, Thai curry paste, shrimp and onions.

 

What do you need to have in your kitchen at all times?

You need to have patience the entire time you are working. Everything can change from one second to the next. You need to have patience with yourself and with the people around you. If you want to talk about utensils, I would say Japanese knives. I cant live in the kitchen without them.

 

What is your favorite place in NYC to get a really good sandwich?

Again, I am an Asian man (laughs). It is called Bahn MI Saigon on Grand Street (between Mulberry and Mott).  The Bahn Mi is a Vietnamese pork sandwich. The uniqueness of this sandwich is just incredibly delicious.

 

If you had your own show on Cooking Channel what would be it called?

GONZO Cooking.  I have this tendency to love to make things that are over the top.  I like to make hamburgers for my family, but not in the traditional manner.  I would put different cheeses, fried eggs, mayo, mustard, bacon, and pickles.

 

If you had the chance to cook with Julia Child what would have you made?

She had his show with Pierre Franey. One would think they would make a traditional classic French meal.  There was this one episode where they were making hamburgers and they were arguing should it be rare or medium. How to grill it etc… It was quite entertaining to watch these two people with such incredible palates arguing over this.  They seemed to be having the most fun cooking hamburgers. Quite honestly that is what I would want to cook with Julia.

 

What is your favorite ice cream flavor?

I would have to say chocolate chip cookie dough ice cream.  I am a sucker for dough.

 

Who are the most important people in your life?

My family. My son and my wife. My parents and my sister.

 

Do you eat a different meal everyday?

When I am working I don't really eat a meal. It is much more of a grazing process. I kind of go around and taste things as they are getting made.

 

Do you think a good olive oil makes a difference?

Oh yes! There are two levels to olive oil when cooking. One is for frying and sautéing and the other for drizzling, dressing etc. There are many great Italian, Spanish and Greek olive oils available today.

 

What was one of your favorite meals you ever had in Italy?

It was at a restaurant outside of Naples called Pappcarbone. I went there with the chef and restaurant owner Michael White. It is the kind of place where the owner goes down to the piers to pick out the fresh fish. This is how he scopes out his menu for that day. There was tons of stuff. He made fried sardines stuffed with scarmorza. I had the most amazing tuna tartare with burrata cheese. A risotto with teeny tiny clams you can't find here in the United States. It was a gluttonous feast.

 

If you could pick a place anywhere in Italy to open a Spasso where would it be?

Somewhere along the Amafli Coast. 

 
---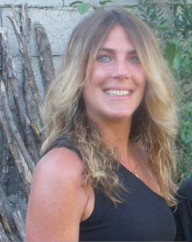 Loraine Pavich has had a diverse career in publishing with several successful magazines.
Learn more about Loraine here.