Just in time for Father's Day- The Legend Tony May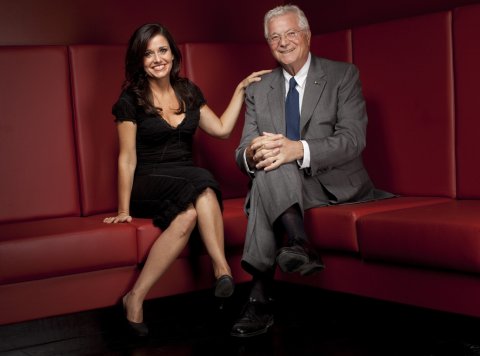 As one of the nation's most respected restaurateurs, Tony May has worked diligently for four decades to elevate the image of Italian cuisine in America.  For years, first as General Manager and then owner, Tony May operated New York's Rainbow Room in Rockefeller Center (1968-1986).  In 1981, he received his first IVY award.  In 1986, he opened the restaurant Palio, which attracted critical acclaim throughout the world.  Two years later, he opened San Domenico NY, the flagship restaurant of the Tony May Group that garnered international praise for 20 years.
In 1989, Tony May was chosen by his distinguished peers to be included in the prestigious "Who's Who of Cooking in America."  In 1990, he was selected as the Silver Plate recipient in the Independent Restaurant Operator category by the International Food Service Manufacturers Association (IFMA).  In 1992, he received his second IVY award for San Domenico NY and was awarded the Silver Spoon by Food Arts for his achievements over 25 years as a restaurateur and a leader in the food service industry.
In 1997 Tony May opened Gemelli in the World Trade Center followed by PastaBreak in 1998.  On September 11, 2001, both Gemelli and PastaBreak were destroyed in the attack on World Trade Center.  Tony May worked tirelessly to help feed the rescue workers, as well as to help his displaced employees. A new PastaBreak opened a year later in the E-Walk complex in Times Square on October 7, 2002.
Tony May is also the author of "ITALIAN CUISINE: Basic Cooking Techniques," a textbook distributed to culinary schools throughout the U.S.  The book, in its second edition, is now available to the general public.
In 1996, San Domenico NY was one of only 24 restaurants throughout the world to receive the first Insegna del Ristorante Italiano from the President of the Republic of Italy, an award denoting the finest Italian restaurants outside of Italy.
Venerable restaurateur and culinary ambassador of Italy, Tony May is one of the most distinguished professionals in the hospitality industry.  In 2008, San Domenico NY closed on Central Park South as Tony May simultaneously launched San Domenico Events, a full service company bringing Italian hospitality to gatherings of all kinds.  In September 2009 Tony May's world-renowned restaurant prowess culminated with the opening of SD26, a tri-level restaurant on Madison Square Park North showcasing contemporary Italian cuisine and the next generation in fine dining.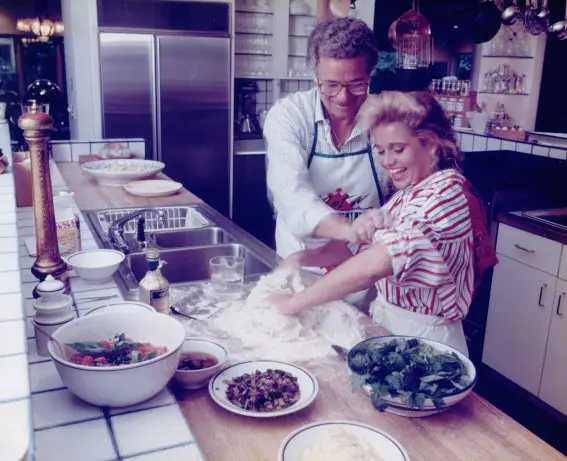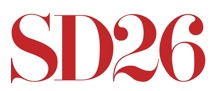 Visit their website at: www.sd26ny.com
---
An Interview with Tony May

What was your first job in the restaurant industry?

I started my work in the restaurant industry in 1955. My first job was on a Ship owned by SITMAR as a waiter helper.

With an abundance of Italian restaurants in NYC what sets SD26 apart from the other places?

We are authentically Italian! Eating at SD26 (San Domenico) is like eating in Italy. We maintain this cuisine regardless of cost!

What do you find most challenging as a restaurateur?

A number of things; 1) Educate the consumer to a better understanding of a cuisine authentically Italian, its flavors, taste and textures. I gave up on the critical press. 2) To find staff able to perform at highest professional level. 3) To keep the price level at the consumer "perceived value! "  To find the best authentic products on the market.

Do you ever find yourself disagreeing with your daughter Marisa's decisions or ideas?

All the time, that is what makes us a good team. We are dedicated to our work and our customers.

When creating the menu at SD26,  what cooking style influenced you?

Contemporary cuisine, following traditional guidelines and by never forgetting the taste and flavors. " I Sapori! "

What are three things you highly recommend ordering from the menu?

First one has to meet their taste and dietary requirements. Second always consult with your server as to the dishes that are available on the menu to meet the first requirement. If you like to be stimulated tell the server and have the server order your dinner. At this moment the dishes we are recommending for Fathers day are: Salt-Cod Fritters in Agrodolce,  Paccheri with a bisque of sicilian prawn from Mazzara.  Roasted baby goat with garlic and rosemary.

Who taught you how to cook?

I am not a cook. Mine is just a passion that I share with the Chef`s I have worked with throughout my professional life.

Who are some chefs past and present that you admire?

Gualtiero Marchesi

Andrea Hellrigl

Alfonso Iaccarino, Don Alfonso

Gennarino Esposito, La torre del Saracino

Odette Fada

Matteo Bergamini

What cheese, wine and salumi would everyone enjoy as a nice appetizer before dinner?

Culatello di Zibello with Burrata.

What is your favorite thing to eat?

Italian, of course!

What would you order at a McDonalds drive in?

I do not GO!

What do you order when you want Chinese take-out?

I do not order Chinese Food take out.

Did you ever think about opening a small trattoria on a beach somewhere in Italy?

I go to Italy for vacation, culinary education, to visit my favored Sorrento, Capri, Amalfi triangle and to visit my mother and friends. I would never open a restaurant in Italy.

What does being a father and a family man mean to you?

The family is the essence of life, without which, everything would be meaningless!

When are you happiest?

When I am in the kitchen cooking Italian food with my family!
---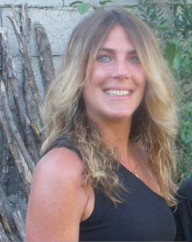 Loraine Pavich has had a diverse career in publishing with several successful magazines.