At just shy of 80-years-old, Giorgio Armani himself is to be the face of the Giorgio Armani Made to Measure line, a collection synonymous with absolute precision and perfection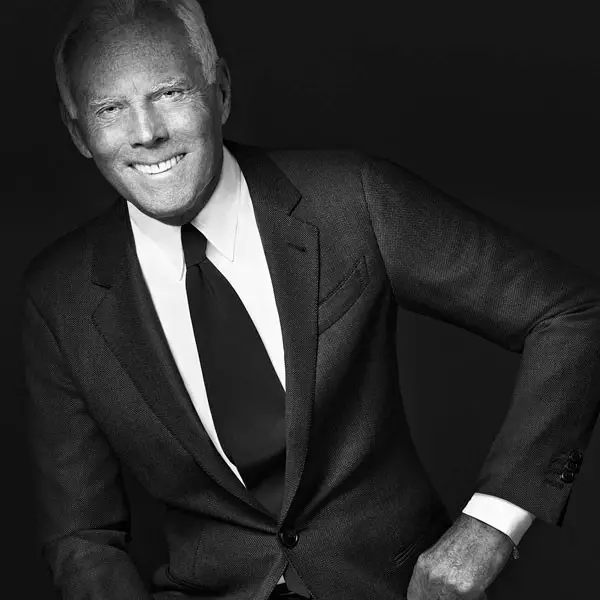 Bespoke services by major Italian fashion houses are on the rise due to recent demand. Though the Made to Measure project Armani started was launched back in 2006, the latest marketing campaign features the founder himself  and will debut worldwide on Sept. 11, 2013.
This month the legendary Italian label is launching a dedicated Made to Measure website, allowing customers to book their appointments online and at the same time explore variety of available styles and alteration options.
The Italian designer spoke about his bespoke line and justified his decision to model the same, "Sartorial attention is part of the DNA of my brand, and the Made to Measure line represents its highest expression. I like the idea of being its testimonial, wearing a jacket and a tie and presenting myself with a different image from the one people normally associate me with. My message is that sartorial today is no longer only connected to formalwear. A Made to Measure suit works well also for the most dynamic lifestyle because it is created with individual changes that make it comfortable and practical, depending on each customer's special requests."
The campaign shot is a black and white self-portrait of the designer looking razor sharp in an iconic Made to Measure single-breasted, one-button jacket. Created in 100% birdseye combed wool, similar to grisaille in texture, this classic jacket is suitable for autumn through to spring. Its perfection is visible to the naked eye, from the hand stitching on the collar and along the lapels, to the front pleats, the curving breast pocket, and the impeccably hand-sewn and functioning sleeve buttonholes: a true classic, produced in line with tradition and making use of the most cutting-edge technologies.
While rare, Armani's stint in front of the camera is not completely unprecedented, as he has previously cropped up in campaigns for his eyewear and his Eau Pour Homme fragrance.